MG Motor Partner With CleanMax To Adopt Wind- Solar Hybrid Energy
MG Motor have collaborated with CleanMax, which will provide them with 4.85MW of wind-solar hybrid power. This will help MG meet 50% of their electricity requirement. MG are the first passenger car manufacturer in India to adopt wind-solar hybrid energy from the get go. They claim that this move will help them reduce approximately 2 lakh metric tonnes of carbon dioxide over a course of 15 years.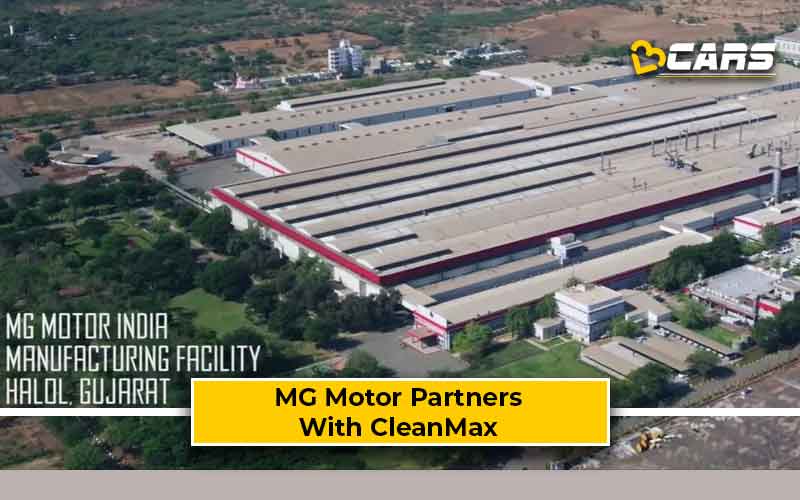 CleanMax's hybrid park in Rajkot will provide electric power to MG's manufacturing plant in Halol from February 2022. CleanMax also claims that this move will enable significant operating cost savings for MG.
Unlike solar or wind power alone, the wind-solar hybrid power provides power supply all the time. This enables MG to meet a greater percentage of their daily power needs with renewable energy even during clear sunny and windy overcast days.
CleanMax are the first renewable energy company to set up a Wind-Solar Hybrid Power Park in Gujarat to sell clean energy to retail consumers and corporations. They plan to expand to 150MW by 2022. MG Motor launched one of the first mass-market passenger EVs in India as the ZS EV. They aim at a sustainable future and this step will certainly add to the fulfilment of this commitment.