MG Motor To Invest Rs. 5,000 Cr. To Increase Localisation By 2028 | V3Cars
MG Motor India have revealed their plans to invest Rs. 5,000 crore by the year 2028. MG plan to expand their roots into the Indian 4-wheeler market with the help of heavily localised vehicles. Read on to know more details about MG Motor India's 5-year roadmap.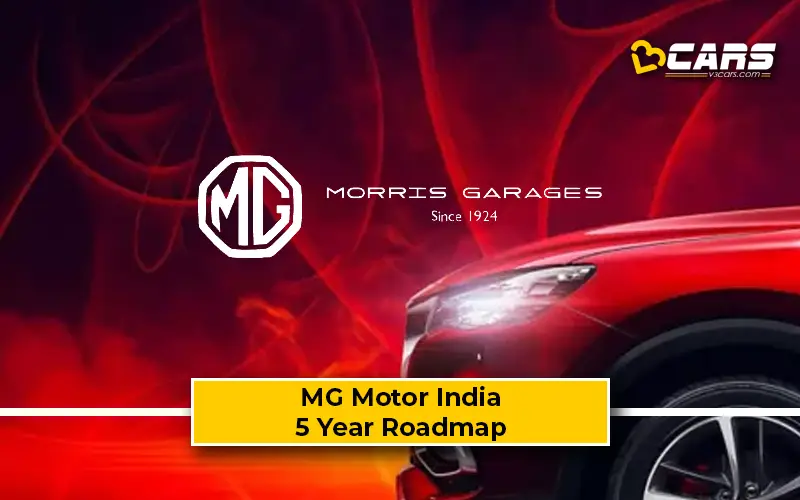 MG Motor India 5 Year Roadmap
The highlight of MG's 5-year roadmap is their plan to set up a second manufacturing plant in Gujarat that will boost the combined production capacity from 1.2 lakh vehicles a year to 3 lakh vehicles. The second manufacturing plant will also have a dedicated battery assembly unit to bring down the cost of electric vehicle manufacturing and mainstreaming EVs. The carmaker will invest upwards of Rs. 5,000 crorein the Indian market over the course of the next 5 years. Furthermore, the carmaker also aims to have a total workforce of 20,000 employees — both direct and indirect by 2028.
Note: Check out the list of Electric Cars in India
EVs Are The Key Focus
By the year 2028, MG Motor India plan to launch 4-5 new products and most of them will be electric vehicles. With this move, the carmaker expects its EVs to contribute to 65-75% of their total sales in India. To boost the mass adoption of electric vehicles, MG Motor India plan to strengthen local manufacturing of EV components and the battery assembly plant will play a crucial role in the localisation plans. Furthermore, the carmaker also plan to bring India-centric electric vehicles with the help of heavy localisation in the coming years.
Dilute Shareholding To India
To further Indianise their operations, MG Motor India also announced their plans to dilute a majority of their shareholding to the Indian market in the next 2-4 years. This move will be advantageous for not only the Indian economy but also MG's stakeholders. This could eventually lead to more India-centric products and further development in the areas of local battery cells manufacturing.
Note: Check your car's fuel cost with Fuel Cost Calculator India
Exploration Of Local Cell Manufacturing And Hydrogen Fuel-Cell
Lastly, MG Motor India also touched upon the exploration of local battery cells manufacturing and hydrogen fuel cell powered vehicles. Currently, there are hardly any local battery cell manufacturing facilities in India, which is crucial to make mainstream electric vehicles popular. MG Motor India will explore the opportunities to locally manufacture battery cells via either owned premises or third-party facilities. Similarly, the carmaker will also explore the feasibility of hydrogen-cell technology for the Indian market.
Also Read: MG Gloster No Longer Available In Base Super Variant