Ola Electric's Future Plans Include 6 Electric Cars | V3Cars
Ola Electric have laid out their plan for the future, which include 6 electric cars. The 6 upcoming Ola EVs will be built on 2 different electric platforms. Ola's 1st EV will be the Ola C1 coupe with an expected range of over 500km.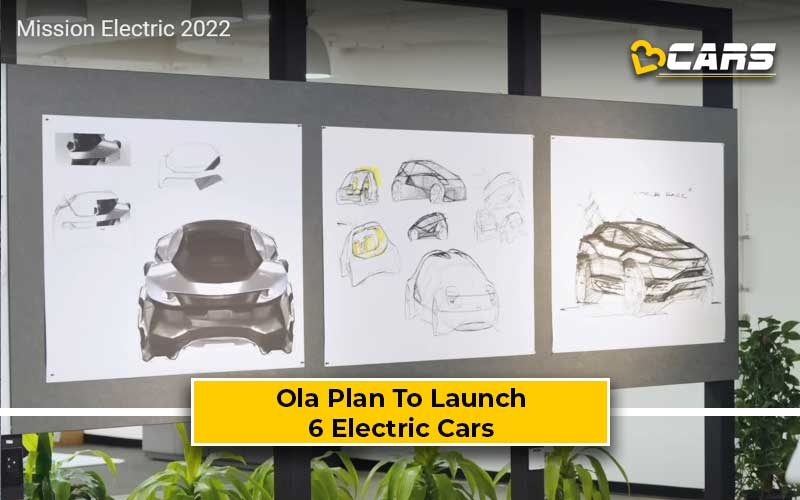 Ola say they will manufacture these 6 electric vehicles at their 200 acre manufacturing plant in Tamil Nadu. In addition to that, Ola plan to expand their 2-wheeler factory to up to 40 acres and set up a 100 acre cell manufacturing plant as well. Ola aim to produce 10 lakh cars, 1 crore scooters and 100gWh cells every year.
Note: Check your Car EMI with our - Car Loan EMI Calculator
Ola are yet to reveal more information about the 6 EVs. The upcoming electric vehicles will serve both local and global demand. Some of the 6 upcoming models could be for export markets only.
Note: Check your car's fuel cost with Fuel Cost Calculator in India
Out of the 6 upcoming models, we can expect Ola to produce a small hatchback, a sub-compact SUV and a mini van, all based on their electric smaller platform. On the other hand, their larger platform could play host to an electric coupe, a compact SUV and a premium family MPV. These vehicles are likely to boast a long range and support fast charging capabilities as well.
Also Read: Ola Electric C1 Electric Coupe Expected Price — Launch In 2024