ŠKODA Auto India Introduces 'EasyBuy' - V3Cars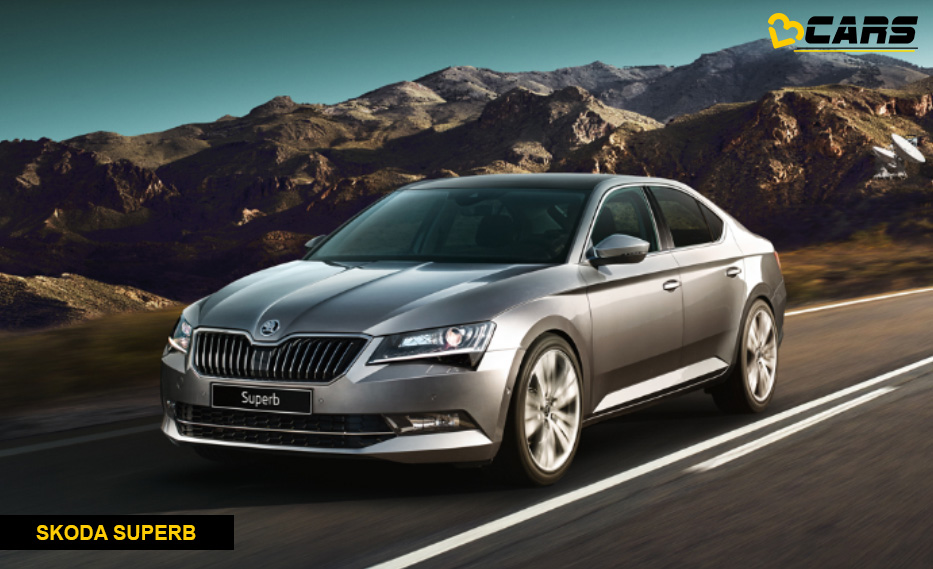 Widening the range of premium portability in India, with reasonable and open arrangements, ŠKODA AUTO India reports 'EasyBuy', a guaranteed buyback program over the SUPERB model range. This program has been made accessible solely through ŠKODA Financial Services. The 'EasyBuy' program will engage the client to purchase a pristine ŠKODA SUPERB at an EMI of a vehicle in lower section.
ŠKODA 'EASYBUY' PRICE COMPARISON
ŠKODA 'EASYBUY'
Ex-Showroom Price
Finance Amount Availed
Tenure
EMI
Assured Buyback/Future Value
INR 23,99,000*
INR 23,99,000*
3 Years / 36 Months
INR 77,353*
N.A.
INR 23,99,000*
INR 23,99,000*
3 Years / 36 Months
INR 48,663*
INR 13,67,430*
*TERMS AND CONDITIONS APPLY
Speaking about the new program, Zac Hollis, Director – Sales, Service, and Marketing, ŠKODA AUTO IndiaPvt Ltd. said, "ŠKODA has built its brand on clever offerings and a strong value proposition. In addition to offering a premium product, the 'EasyBuy' program is a unique initiative that further emphasizes the brands effort to understand customer needs while providing them with a hassle free ownership experience.'
Also commenting on the same, Aashish Deshpande – MD & CEO, Volkswagen Finance Pvt Ltd. "With our unique financing solutions coupled with the finesse of ŠKODA Cars, the launch of 'EasyBuy' is another step towards offering a one stop solution. One of which is tailored to the financial and aspirational requirements of the customers. We are confident that this product will act as a true enabler for customer convenience."
ŠKODA 'EasyBuy' program offers a guaranteed initial buyback estimation of 57% for another ŠKODA SUPERB toward the finish of the multiyear contract term. Toward the finish of the term, the client can restore the vehicle to the vendor with no further obligation subject to the vehicle meets reasonable mileage rules alongside the kilometer recompense. The program will likewise enable clients to hold the responsibility for SUPERB by satisfying the exceptional sum. Therefore, through this program, the client can decide to re-fund the SUPERB for another legally binding term. 'EasyBuy' has an office to exchange the current vehicle and utilize the guaranteed buyback esteem as value to buy an all-new ŠKODA.
With customized arrangements from ŠKODA Financial Services, you would now be able to profit up to 100 percent money and up to 40 percent lower compared regularly scheduled payments, for a time of three years.
;
Additionally, the Czech carmaker is putting forth bargains on every one of them. Advantages incorporate Skoda Shield, reliability reward and a low rate of enthusiasm on EMIs. The arrangement is straightforward in the event that you are hoping to purchase the petroleum Rapid. Skoda is putting forth its Skoda Shield bundle free of expense. What it implies is that you get complimentary roadside help, maintenance agreement and protection worth Rs 83,365 on the base side. Next is the Octavia and Skoda isn't putting forth much as far as limits on the vehicle. Notwithstanding, in the event that you are a current Skoda client, there is an Rs 25,000 faithfulness bonus. For those Superb units that are left in the stockyard from a year ago, Skoda is putting forth complimentary Skoda Shield. On the base Style variation, it is worth Rs 1.80 lakh! The Kodiaq likewise has a similar offer pertinent on it as the present model year Superb. Skoda will lessen Rs 50,000 from the last expense for existing Skoda proprietors. Stay tuned to V3cars.com for further updates from Skoda India.
;

ABOUT THE AUTHOR

A diverse bilingual (English and Hindi) Copywriter and Content Creator based in New Delhi, India. With a degree in Journalism, I always had an inclination towards writing.
As a writer, I have worked on content related to automobile, technology, travel, lifestyle, photography and many more.
Previous
Next
---
Related Car News