Suzuki Collaborate With Inmotive To Develop 2-Speed EV Transmission | V3Cars
Suzuki have partnered with Inmotive to develop a 2-speed electric vehicle transmission for a future Suzuki EV. The agreement outlines the joint development of the transmission, with Inmotive bringing its expertise to the table. Inmotive is based in Ontario, Canada and the development project is aimed at enhancing the performance of Suzuki's upcoming electric cars.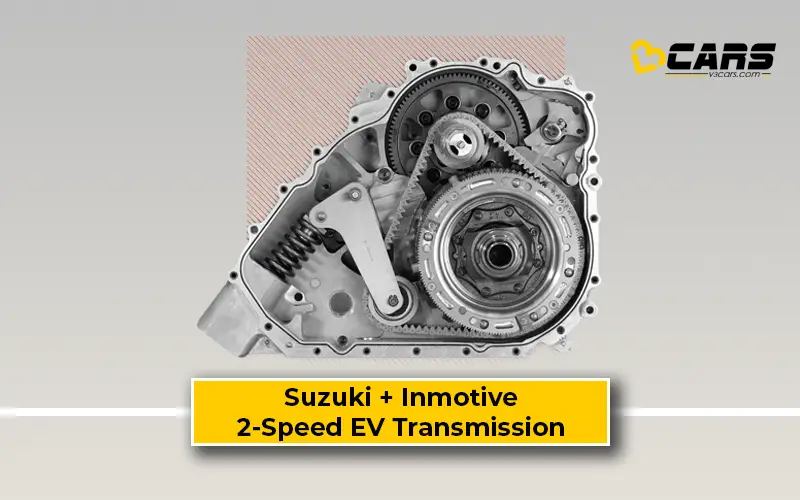 Suzuki broke the news right around the time they revealed the eVX in India, but we missed it at the time because of a heavier focus on the Auto Expo 2023.
Note: Check your Car EMI with our - Car Loan EMI Calculator
Inmotive, established in 2010 in Toronto, Canada, is the developer of IngearTM 2-speed transmission technology. This lightweight and compact technology improves the performance of electric vehicle powertrain units in an efficient manner. Inmotive say that they are speeding up the global transition to affordable zero-emission mobility and contributing to mitigating climate change.
Through this joint development agreement, Suzuki believe that the 2-speed EV transmission will enable efficient use of motor torque, resulting in an extended range for electric vehicles. The use of a smaller electric powertrain unit will lead to cost savings, while driving performance will be enhanced in various driving scenarios.
Suzuki aim to establish relationships with companies that have unique technologies to accelerate the development of next-generation mobility and provide a range of transport solutions with high efficiency, low cost and low maintenance.
Also Read: Multi-Speed Transmissions Could Improve Efficiency Of EVs
Maruti Suzuki Promise To Bring ADAS Features At EVX Concept Reveal
Note: Check your car's fuel cost with Fuel Cost Calculator in India