Suzuki Swace Unveiled; Will India Get It?
Suzuki has unveiled its new estate offering christened, the Swace, in the European market. It is basically a rebadged and slightly restyled version of the Toyota Corolla Touring Sport. The Swace is the second Suzuki product to come from the Toyota-Suzuki global alliance after the Suzuki ACross, which is a rebadged version of the Toyota RAV4.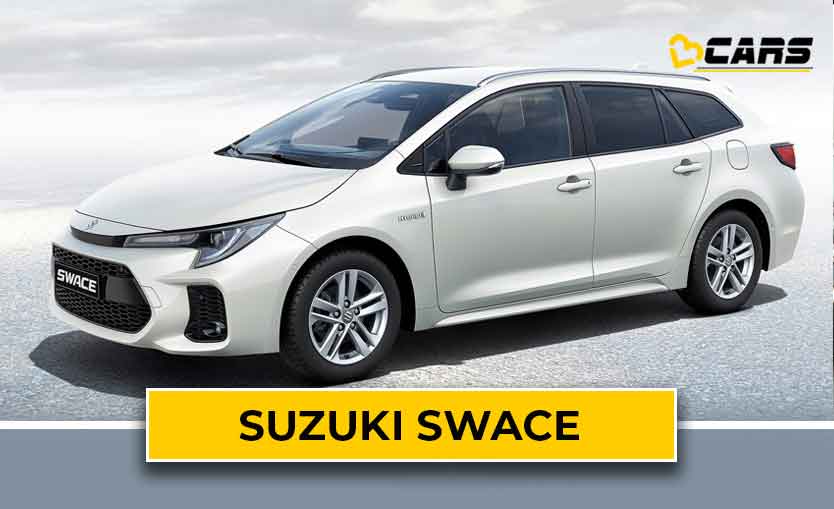 In terms of styling, the Swace, as mentioned before, looks largely similar to the Corolla Touring. The only visible differences include restyled front bumper, new alloy wheels, a new rear bumper and a slightly tweaked tailgate. 
The Swace replicates the Corolla on the inside as well save for the Suzuki badging. It gets an 8-inch touchscreen infotainment system with Apple CarPlay and Android Auto, wireless mobile charging and heated steering and front seats. Safety features on offer include parking assist, collision prevention system, adaptive cruise control, lane-keep warning and blind-spot monitoring system. 
Under the bonnet, the Swace gets Corolla's hybrid powertrain which comprises of a 1.8-litre  petrol engine making 97PS and 142Nm and an electric motor generating 72PS and 163Nm. Power from this hybrid powertrain is sent to the front wheels of the car via a CVT gearbox. Like the Corolla, the Swace also comes with three driving modes, including a pure EV mode.
Suzuki has no plans of launching the Swace in India at the moment. In fact, the only products India has received from the Toyota-Suzuki alliance are the rebadged versions of the Maruti cars like the Toyota Glanza (rebadged Maruti Baleno) and the upcoming Toyota Urban Cruiser (rebadged Maruti Vitara Brezza). 
Other products that are expected to follow the same suit are the rebadged versions of the Maruti Ertiga and the Maruti Ciaz. Earlier, Maruti was also supposed to offer a rebadged version of the Toyota Corolla in India but that plan was scrapped soon after. That said, Toyota and Suzuki are also working on affordable EVs for the Indian market and the first product from this collaboration is expected to arrive in 2021.

ABOUT THE AUTHOR

He is an automobile engineer who likes to write. A born Tifosi, he follows Formula 1 and likes to keep up with upcoming technologies in the world of cars. 
Previous
Next