Rumour - Tata May Offer Nexon EV With Larger Battery Mid-2022 Onwards | V3Cars
Tata Nexon EV is the most-affordable long-range electric sub-compact SUV you can buy in the Indian market. It also dominates over 70% of the EV market share. While it can travel more than 300km on a full charge, to further help with containing the customers' range anxiety, Tata Motors could launch the Nexon EV long range with a larger 40kWh battery pack. The Nexon EV long-range is likely to remain on sale along with the current Nexon EV that boasts a 30.2kWh battery pack.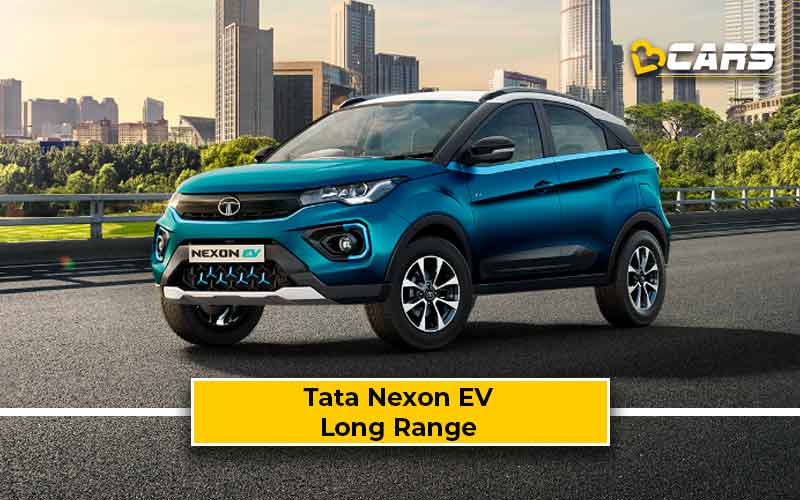 We expect it to offer a real-world range of over 350 km on a single charge and an ARAI-certified range of around 400km. The Nexon EV on sale today has an ARAI-certified range of 312 km with a real-world range of around 220-250km.
We do not expect Tata Motors to increase the power and torque figures by a substantial margin for the Nexon EV long-range. The model currently on sale puts out 129PS and 245Nm of torque, which are sufficient for city and highway duties. While there may not be many performance gains, the larger battery pack would offer a lot more real-life range, which customers will certainly appreciate. The long-range Nexon EV may also offer cruise control, which is not available with the current Nexon EV. The lack of this highway-friendly feature sends a clear message that the Nexon EV is made to tackle the city jungle and not for cruising on open roads. Reports suggest that Tata Motors will launch the Nexon EV long-range by July 2022. With more cells on the plate, Tata Motors could charge a good premium and we will get a better idea of that closer to its launch.