Toyota Land Cruiser Waiting Period Rises To 4 Years | V3Cars
The new Toyota Land Cruiser has received so many potential customers around the world that its waiting period has risen to 4 years. Toyota have released a statement about the waiting period on their official Japanese website. This means that if you are going to book one today, the delivery of your Land Cruiser will take place in 2026. However, it is yet to launch in India.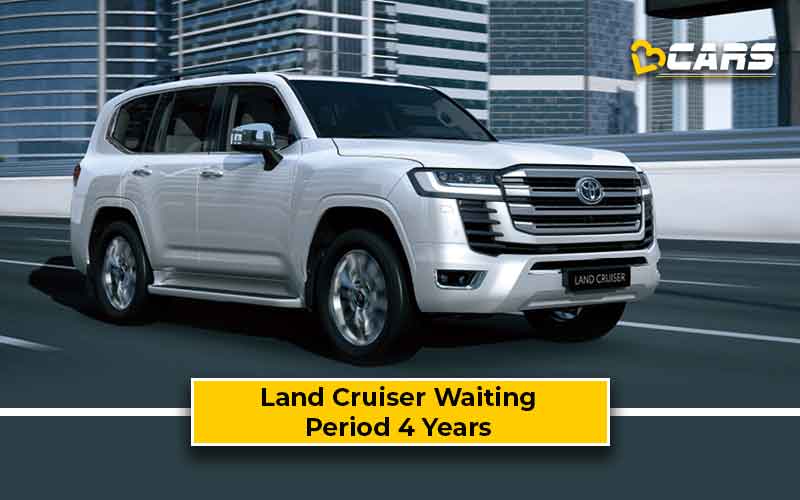 The official statement from Toyota translates to: "Thank you very much for considering and ordering our vehicles. The Land Cruiser has been very well received in Japan and around the world. We sincerely apologize that it will take a long time to deliver the Land Cruiser to you after you place an order. We sincerely apologize for this. If you place an order now, the delivery time may be up to 4 years. We will do our utmost to shorten the delivery time for our customers. We appreciate your understanding in this matter." Toyota published this statement on January 19, 2022.
High demand for the Land Cruiser is the main reason for the long waiting period. As Toyota have not launched the SUV in the USA and India, it's safe to assume that most of the potential customers are from the Middle East and Europe. Another reason for this high waiting period could be the global semiconductor chip shortage, which has affected every auto manufacturer.
Toyota launched the new generation Land Cruiser (LC300) last year globally. The new Land Cruiser ditches V8 engines for more powerful and efficient V6 petrol and diesel options. Toyota were eyeing to launch the new Land Cruiser in India in 2022 but looking at the demand, it is unlikely that Toyota will launch it this year. We can now expect it to launch in 2023 or even further, depending on the global demand and production output.
For 2022, Toyota will launch the Hilux pickup truck in March. They might also launch facelifted Glanza and Urban Cruiser along with new rebadged cars like Maruti Ciaz as Belta and Maruti Ertiga as Rumion.