Volkswagen I.D. Crozz E-SUV Concept Showcased At Auto Expo 2020
Volkswagen has showcased its Volkswagen I.D. Crozz all-electric SUV concept at the Auto Expo 2020.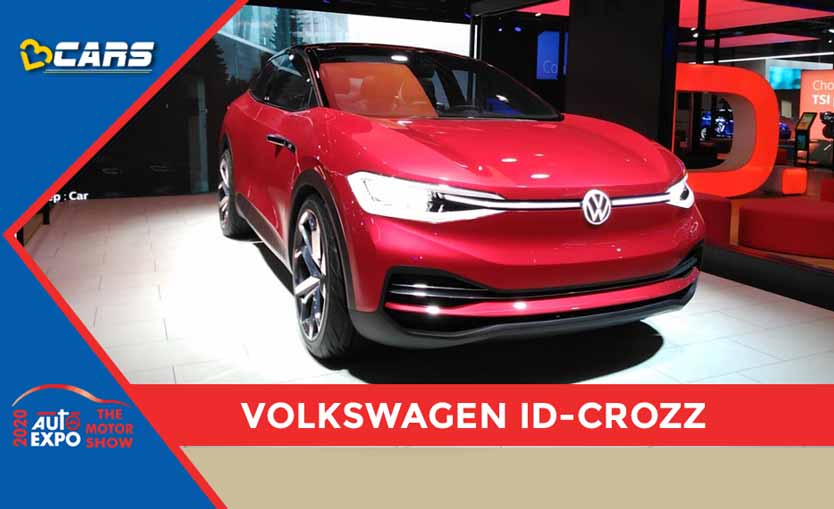 The Volkswagen I.D. Crozz e-SUV concept is powered by two electric motors - one each powering the front and rear axles. The front electric motor is capable of offering about 103PS of power and 140Nm of torque. The rear electric motor can generate about 207PS of power and 310Nm of torque. The I.D. Crozz concept claims to offer a huge combined power output of 310 PS and a massive 450Nm of torque, making it much more powerful than the current crop of electric SUVs in India like MG ZS and Hyundai Kona.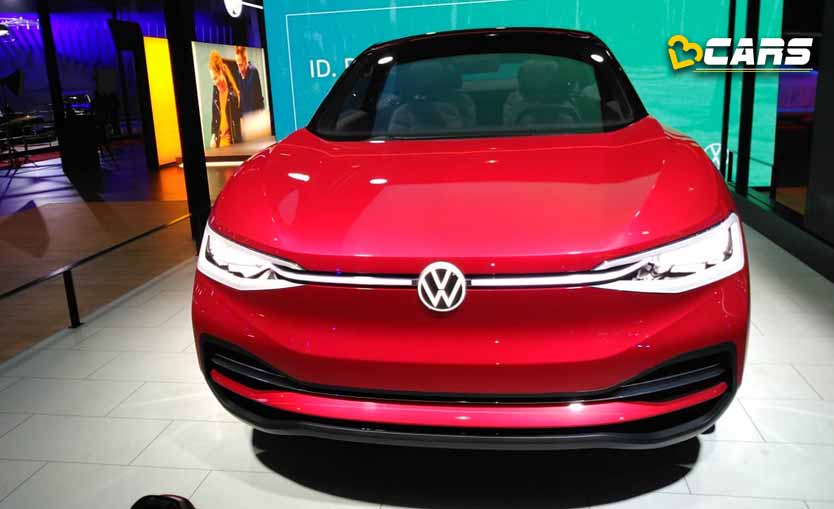 The VW ID Crozz concept packs an 83kWh battery. This is much higher than the 30.2kWh battery of the Tata Nexon, 39.2kWh capacity of the Hyundai Kona or the 44.5kWh battery pack of the MG ZS. Volkswagen claims that the ID Crozz will offer a travel range of more than 500km. We believe that with such a massive battery, it could shatter those estimations in the Indian test criteria.
Here are the engine specs of Volkswagen I.D. Crozz electric SUV concept:
Volkswagen I.D. Crozz EV concept EV Engine Specs

Battery Capacity

83kWh

Power

310PS

Torque

450Nm

Automatic Transmission

Single-Speed Automatic

Claimed Travel Range

500 Km
Here are the dimensions of the Volkswagen I.D. Crozz e-SUV concept:
Volkswagen I.D. Crozz EV concept Dimensions

Length

4625mm

Width

1891mm

Height

1609mm

Wheelbase

2773mm
The I.D. Crozz concept based all-electric SUV will be based on Volkswagen's MEB platform for electric vehicles. The upcoming e-SUV will be bigger than the other premium SUVs in India like the Hyundai Kona and MG ZS. It will also offer abundant interior space for the occupants, given its massive wheelbase measuring 2773mm.
The VW ID Crozz concept offers the following features:
AR head-up display, info display, infotainment tablet

and door panel controls

Fully automated drive mode

or autopilot mode

Ceiling ambient light system with gesture control
The I.D. Crozz concept based electric coupe SUV will be positioned as a halo product from Volkswagen. Post its Indian launch the premium EV will compete with the electric SUVs like Hyundai Kona EV, MG ZS and Tata Nexon EV. For the style-conscious buyer looking for a practical, electric car, there's also the Maruti Suzuki Futuro-E electric SUV with a coupe roofline to look forward to. However, the I.D. Crozz is a size bigger than the current electric SUVs and even the highly-anticipated Maruti Suzuki Futuro-E.