Tata Curvv (Creta Rival) Most Likely Engine Options - Auto Expo 2023
Tata Motors recently confirmed that they will bring the internal combustion engine variant of the Curvv EV in 2024. This announcement finally confirms that long-rumoured Blackbird or Tata's Creta rival, will materialise to compete in the C-segment SUVs. In this article, we'll try and anticipate the possible engine options of the 2024 Tata Curvv/Blackbird.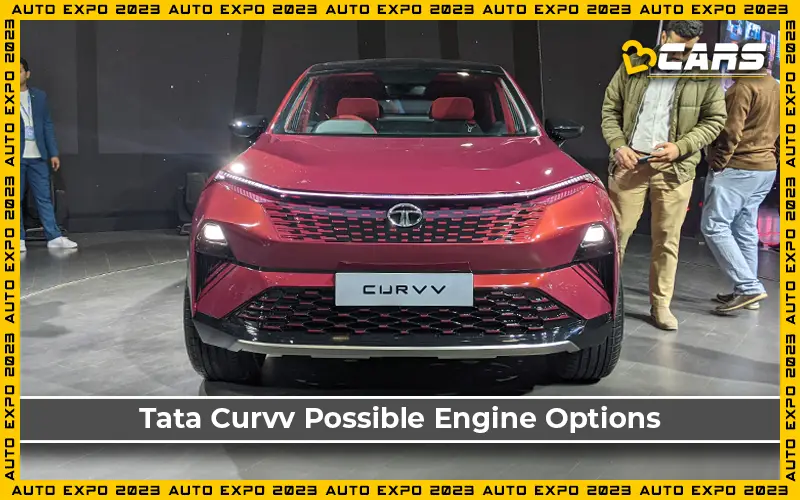 During the reveal of the Curvv, Tata didn't confirm which engines will end up under the hood of the SUV. They didn't even convey if it'll get only one engine or multiple engine options. However, they did reveal that they are working on a new-generation of 1.2L and 1.5L turbo petrol engines with direct injection.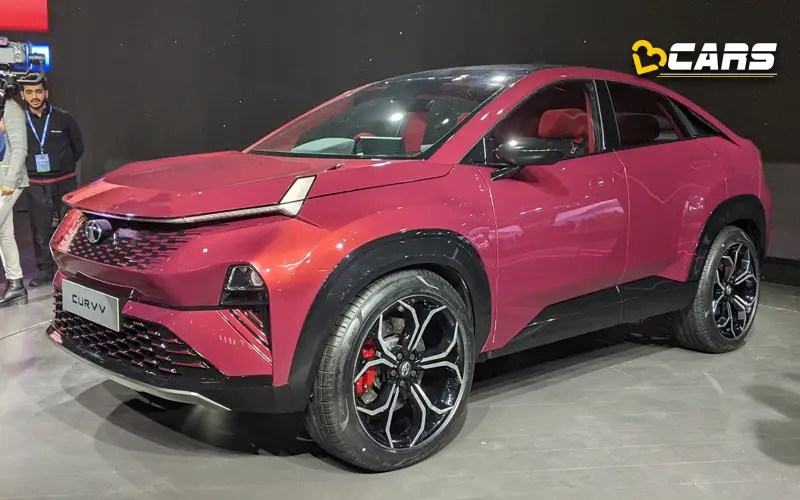 Also Read: Auto Expo 2023 - Tata Motors New 1.2L, 1.5L Turbo Petrol Engine
With this information, we can assume that the Curvv 2024 come with the following engine and transmission options:
1.2L turbo petrol with 6-speed manual transmission
1.2L turbo petrol with 6-speed dual-clutch automatic transmission
1.5L turbo petrol with 6-speed manual transmission
1.5L turbo petrol with 6-speed dual-clutch automatic transmission
1.5L turbo diesel with 6-speed manual transmission
Track our complete 2023 Auto Expo coverage at: Auto Expo 2023 – Latest News in Auto Show India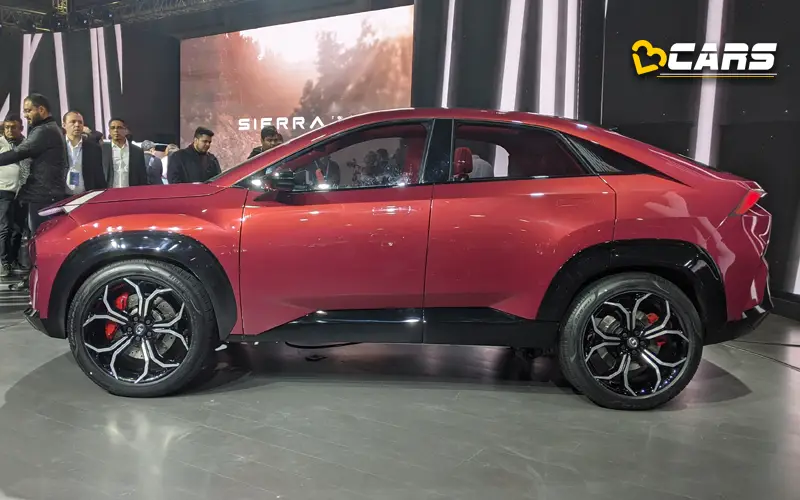 These engine options will have an appropriate power and torque output to match the rivals. Most C-segment SUVs get 2 petrol engines — a base petrol and a high-end turbo petrol engine. Along with 2 petrol engines, the Hyundai Creta and Kia Seltos also offer a 1.5L turbo diesel engine.
Since Tata already have a fairly punchy turbo diesel engine in their portfolio, we can expect them to carry it over to the 2024 Curvv. It has enough power and torque to meet the segment standards. Moreover, since Tata have had it doing duty in the Nexon and Altroz for a fairly several years, it should also offer a smooth ownership experience.
Note : View All Details of Auto Expo 2023 India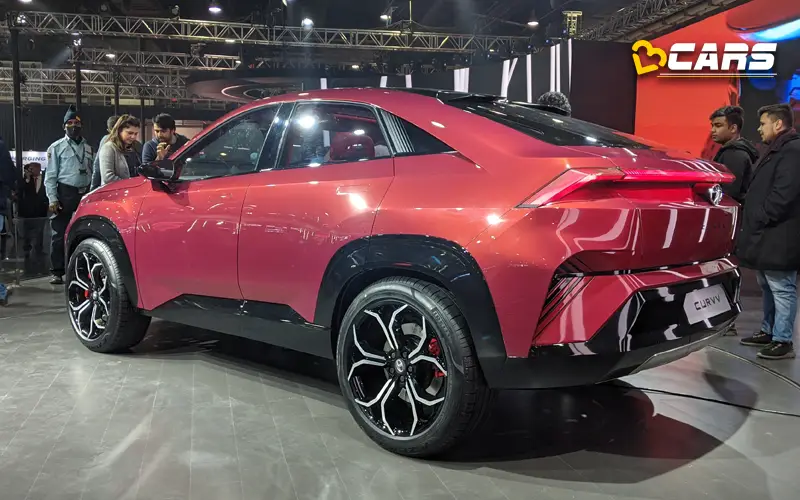 As far as the transmissions go, the dual-clutch automatic transmission of the Altroz could mature enough in the next couple of years to handle the high torque of the 1.5L turbo petrol engine as well. Meanwhile, the Curvv diesel engine may only offer a manual transmission. The AMT automatic, which is already available with the Nexon diesel, is not up to the mark to meet the performance needs of C-SUV buyers. Given the falling sales of diesel cars in India, we can't expect Tata to invest in a new and efficient automatic transmission for their 1.5L diesel engine.
Also Read: Auto Expo 2023: Tata Solved Boot Space Problem Of CNG Cars
Auto Expo 2023 - Tata Altroz Racer To Get New, Segment-First Features
Tata Altroz Racer B2-Segment Hatchback Unveiled At Auto Expo 2023