2019 Hyundai Elantra Facelift Spied In India
Pro tip: Given how different it looks compared to the pre-facelift version, calling the updated Elantra a facelift would be an understatement.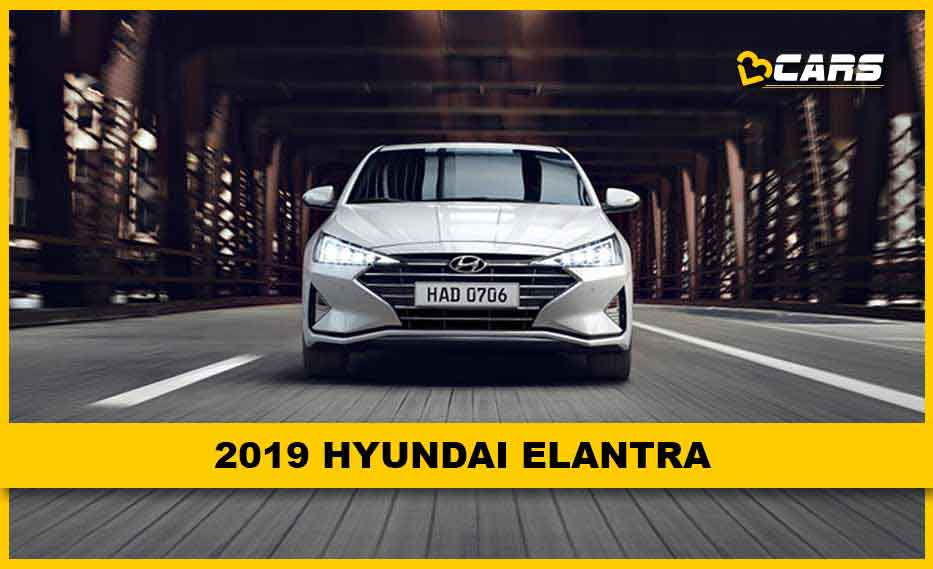 The Hyundai Elantra is set to get an update, and the revised version is expected to launch some time later this year. The 2019 Elantra for India will be similar to the model that Hyundai showcased for global markets last year in terms of exterior appearance. It has now been spotted in India wearing a heavy camouflage.
Compare the existing Elantra with the updated one, and you'll notice that the front end has gone heavily under the knife. Everything from the bonnet to bumper has been redesigned. The sharply styled headlamps now include four LED projector headlamps and DRLs.
Changes at the side are minimal, and we expect only the alloy wheels to get an update. However, like the front, the rear has also been modified heavily, with the licence plate now on the bumper and not on the boot. The entire boot lid, along with the tail lamps, has been given a design overhaul.
While the Elantra's exterior design has been vastly changed, the interior remains similar to the outgoing model, with a slight revision to air-con panel, air-con vents, steering wheel and instrument cluster. It remains to be seen what new features does the India-spec Elantra acquire over the existing model when it is launched. Since Hyundai has already said that all its upcoming models will feature connected car tech, it is obvious that the updated Elantra will also feature the same.
As far as its powertrain is concerned, the updated Elantra might come with BS6 engines. While the same 2.0-litre petrol engine will be upgraded, it remains to be seen if Hyundai will update the existing 1.6-litre diesel engine or put the Seltos' 1.5-litre BS6 unit on the Elantra. With all these changes and the upgraded engines, the Elantra's sticker price is expected to go up. At present, its prices start from Rs 13.82 lakh and go up to Rs 20.05 lakh (ex-showroom, Delhi).