Hyundai Ends FY 18-19 Domestic Sales With 1.7% Growth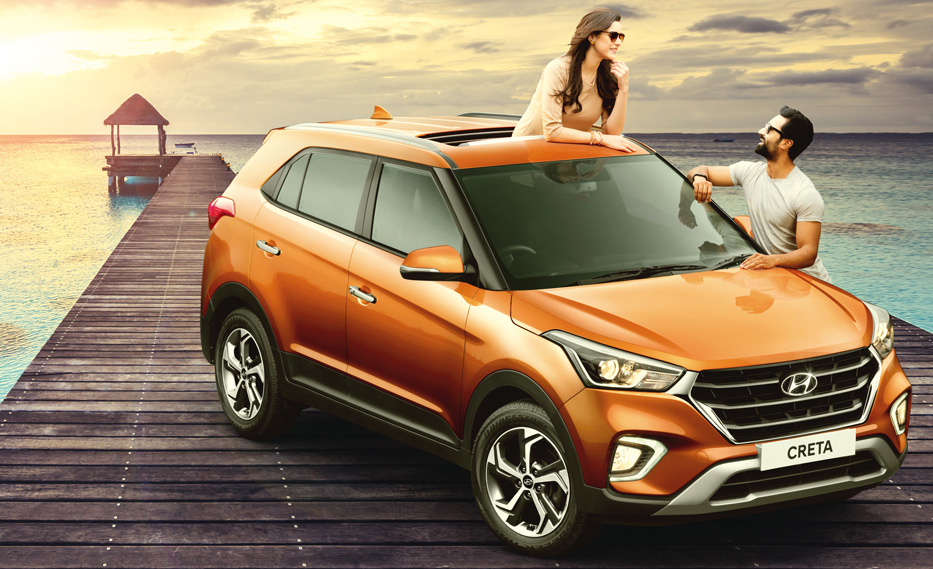 Hyundai Motor India Ltd. (HMIL), the nation's second-biggest vehicle maker and the main vehicle exporter since initiation accomplished most astounding Financial Year Domestic Sales of 5,45,243 units contrasted with 5,36,241 units in 2017-18 enlisting a residential development of 1.7%.
Commenting on the financial year closing, Mr. Vikas Jain, National Sales Head, Hyundai Motor India Ltd. said, "With a strong commitment for making Happy Life of our customers through Open Innovations, Best-in-segment products, and Excellent Customer Service Experience, we closed the financial year 2018-19 on a positive note with a growth of 1.7% and highest- ever domestic volume of 5,45,153 units meeting and exceeding our customer aspirations."
Below is the complete performance by Hyundai in FY 18-19 as well as in March 2019:
FY2018-19
HMIL sales (FY 18-19)
FY 18-19
FY 17-18
%
Domestic
5,45,243
5,36,241
1.7
Exports
1,62,105
1,53,943
5.3
Exports
7,07,348
6,90,184
2.5
March 2019
HMIL sales (FY 18-19)
March 2019
March 2018
%
Domestic
44,350
48,009
-7.6
Exports
16,800
12,498
34.4
Exports
61,150
60,507
1.1
;
The recent reports propose that Hyundai will dispatch the scene sub- 4 meter SUV in India on 21st of May, 2019. That makes the dispatch around a month and a half from now.
The Hyundai Venue was before reputed to be named as the Styx however that didn't end up being the situation. Structure savvy, the Venue obtains a great deal from the Hyundai Kona. The front fog light and LED DRL arrangement are special for a Hyundai vehicle in India. Concerning the side body profile, the Styx looks a great deal like a downsized Creta. It keeps running on slick accuracy cut double tone composite wheels that look truly great. The backside sports the Venue identification at the inside while the tail lights are little squared units, taking after the units on the Volkswagen Polo to some degree. Generally speaking, the Hyundai Venue is by all accounts an attractive looking vehicle; however, that teeth props grille could be improved.
As referenced as of now, Hyundai is going to pack the Venue with a huge amount of highlights and it will likewise be India's initially associated vehicle. Hyundai's vehicles have dependably been known to be high on highlights yet this time around the organization had chosen to take the diversion up a couple of indents. It will accompany Hyundai's 'BlueLink' associated innovation. The SUV will accompany an aggregate of 33 network highlights, out of which 10 will be India explicit. A portion of the highlights that BlueLink will offer in India is geo-fencing, speed cautions, SOS, alarm notices, goal sharing, and street side help separated from numerous others. In India, the vehicle will get an eSIM from Vodafone- Idea that will be used for different first- in- section includes in the Venue.
With respect to the motor, the turbo- a badged variant of the Venue will liable to get fueled by a 1.0- liter turbocharged motor. Other motor choices on the Venue will be the 1.2- liter petroleum and a 1.4- liter diesel motor from Verna. At the point when propelled here on the 21st of May, the Venue will match any semblance of the Mahindra XUV300, Maruti Suzuki Vitara Brezza, Tata Nexon, and the Ford Ecosport among others as its main rivals. Maruti Suzuki is as of now governing this section with the Vitara Brezza and it will intrigue check whether the Hyundai can end its matchless quality in the fragment. Stay tuned to V3cars.com for further updates on the upcoming Hyundai Venue.
;

ABOUT THE AUTHOR

An adventurer at heart and introvert by nature, I love to travel, click nature's beauty and beautiful machines on wheels. Art, literature and poetry are also close to my heart.
Previous
Next
---
Related Car News