Maruti Suzuki, Toyota, And Hyundai Likely To Launch Flex-fuel Cars Soon | V3Cars
At the launch of the Toyota Mirai Pilot Project, the Union minister for road transport and highways, Mr. Nitin Gadkari, revealed that Maruti Suzuki, Toyota, and Hyundai will soon launch cars with flex-fuel engines. These flex-fuel vehicles will run on E20 or even E85 fuel. E20 stands for 20% ethanol with petrol and E85 stands for 85% ethanol with petrol.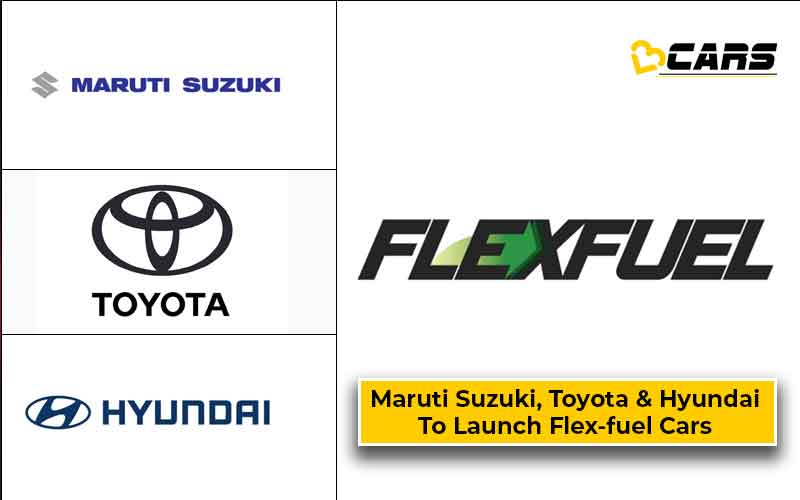 Maruti Suzuki, Toyota, and Hyundai could be the first carmakers in the Indian market to develop flex-fuel engines. Even though Mr. Nitin Gadkari did not reveal when these flex-fuel vehicles will hit the market, his ministry is looking to roll out E20 fuel in a phased manner from 2023. Hence, we can expect Maruti, Toyota and Hyundai to start offering flex-fuel vehicles by 2023.
Also Read: Toyota India Begin Testing Mirai FCEV With ICAT – Launch On The Cards?
What Are Flex-fuel Engines?
Flex-fuel engines are engines that are capable of run on more than one fuel or a mixture of two fuels, like a mixture of petrol and ethanol or petrol and methanol. These engines adjust the air-fuel ratio and other technical aspects to run efficiently. Due to the different properties of ethanol, flex-fuel engines use different materials for the internals to avoid corrosion. This is because using ethanol fuel in a non-compliant engine could lead to more wear and tear, and corrosion under long-term use.
Note: Check your Car EMI with our - Car EMI Calculator
How Is Ethanol-based Fuel Beneficial?
Ethanol is produced by fermenting and distilling crops and grains. Crops like sugarcane, sugar beets, corn, and wheat are commonly used for the production of ethanol fuel. Ethanol not only helps reduce a vehicle's carbon footprint and overall emissions but also reduces the dependency on fossil fuels like petrol. Flex-fuel engines are now widely used in the Brazilian market and some of them are capable of handling up to E85 fuel.
Note: Check your car's fuel cost with Fuel Cost Calculator in India