Hyundai To Inaugurate 2nd Edition Of Gurugram Kala-Utsav On September 21 (Press Release) | V3Cars
Hyundai Motor India Foundation, the CSR arm of Hyundai India, are set to inaugurate the second edition of the Gurugram Kala-Utsav on September 21, 2023. With the Gurgugram Kala Utsav, Hyundai aim to provide an opportunity to little known artisans, crafters and performers an opportunity to showcase their wares at the MCG Amphitheatre in Gurgaon. Hyundai will hold the event in collaboration with the Kalagram Society of Fine Arts from September 21 - 24.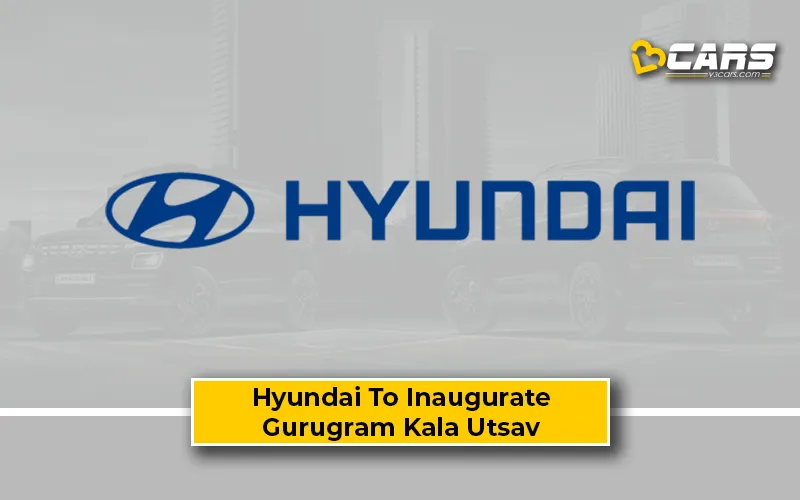 Also Read: Jeep Meridian Overlander Launched
Note: Instantly Sell Your Old Car With V3Cars Sell Used Car Platform
Here's what Hyundai have to say about the event:
Gurugram, September 20, 2023: Hyundai Motor India Foundation (HMIF), the CSR arm of Hyundai Motor India Ltd. (HMIL), is set to inaugurate the 2nd edition of 'Gurugram Kala-Utsav', in collaboration with Kalagram Society of Fine Arts, under the aegis of District Administration, Gurugram. The inauguration of the Kala-Utsav is scheduled to be inaugurated on the 21st of September at MCG Amphitheatre, Gurugram. The festival will be open to the public, starting 22 nd to the 24 th September, from 11 am to 8 pm.
The Kala-Utsav event serves as a platform to promote artisans and celebrate the rich diversity of traditional art in the city. This year, the event will feature an impressive assembly of more than 30 artisan stalls, featuring talented artists with unique abilities, women and children from underprivileged backgrounds, and members of rural communities. Visitors will get the opportunity to immerse themselves in captivating cultural performances and workshops. Additional to that, they will also get a chance to cherish their Mela-moments by participating in a photography contest. The details for the same can be found on Kalagram Society's social media platforms. The event will feature a wide range of activities that will captivate and engage the attendees.
Also Read: Bharat NCAP - How It Works
Note: Now Find Out The Fuel Price In India Using V3Cars