Mahindra Gift Avani Lekhara Gold Edition XUV700 With Special Seat | V3Cars
Mahindra & Mahindra have gifted XUV700 Gold Edition to the Tokyo Paralympic champion, Avani Lekhara. Mahindra honoured her with the car for her performance in the 2021 Tokyo Paralympics in the 10m air-rifle sport. Along with some design touches, the car has a special co-passenger seat for specially-abled people, like Avani Lekhara.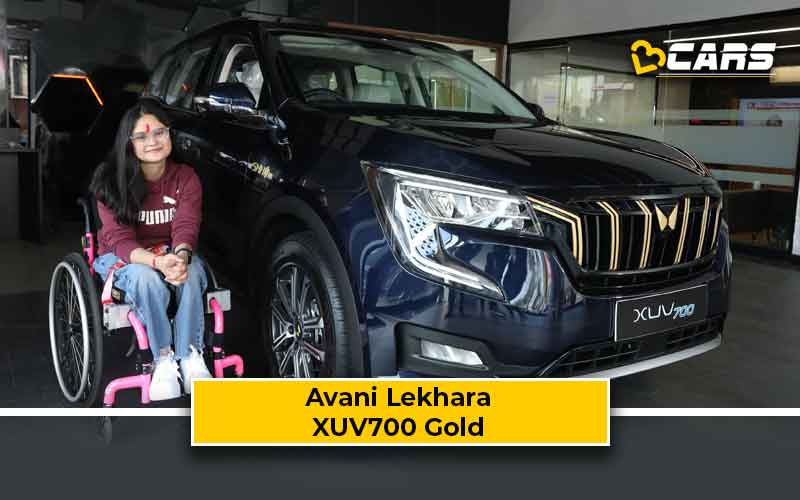 Mahindra gifted the XUV700 Gold Edition in AX7L trim. The car features a special chair that has two functions; forward and return. The forward makes the seat move out of the vehicle and lowers down to ensure easy ingress and egress of the co-driver. The return makes the seat go low and allows a smooth shift from the regular wheelchair to the special seat of the car.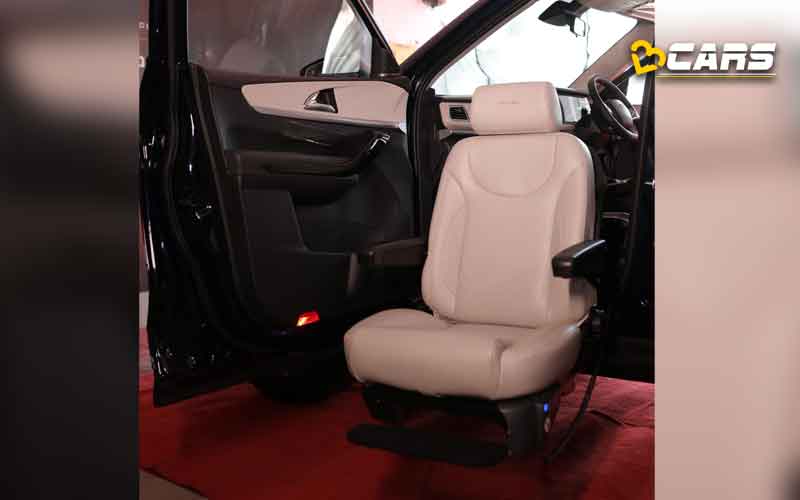 Pratap Bose, EVP and Chief Design Officer, M&M specially designed the car. The Gold Edition XUV700 is dark blue in colour with some golden accents inside and outside. It gets Avani's record's badges on the fender, tailgate, dashboard and on all six headrests, embroidered with golden thread. The new Mahindra logo on the front gets satin gold finish, and so does the front grille. The car features gold accents on seats and dashboard.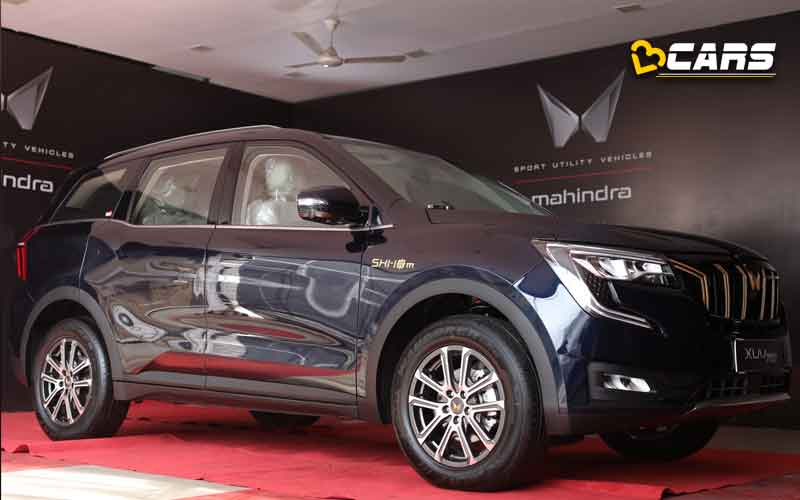 Mahindra earlier gifted custom XUV700s to Neeraj Chopra and Sumit Antil. Other brands like Tata Motors, MG Motor and Renault India announced to gift cars to Olympic and Paralympic champions from India.