Mahindra Reveal Waiting Period For XUV700 — Will Scorpio N Launch Extend It Further? | V3Cars
Mahindra and Mahindra revealed the waiting period for the XUV700 in their earnings conference call. In addition to that, Mahindra also discussed their plans to increase production to reduce the waiting period.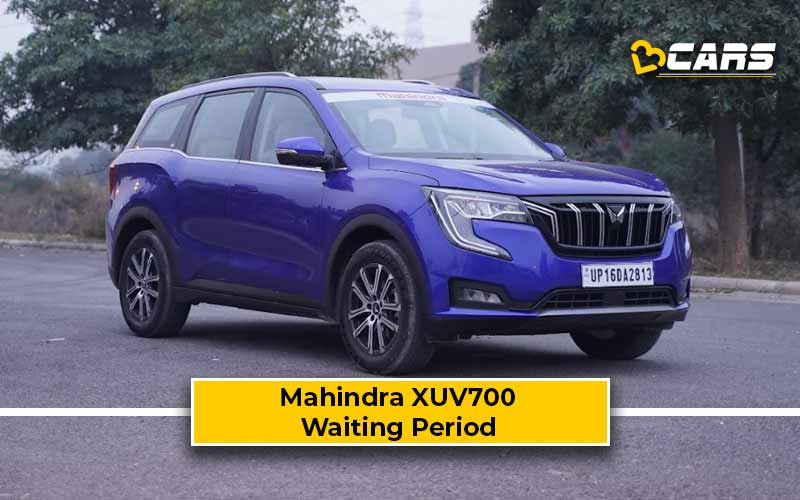 As things stand today, the Mahindra XUV700 commands a waiting period between 20-24 months, depending on the variant. The XUV700 garnered a huge amount of interest at its launch thanks to its ADAS tech, capable hardware and impressive price tag. But the journey hasn't been smooth for the XUV700, as the semiconductor shortage plagued Mahindra's production line.
Note: Check your Car EMI with our - Car Loan EMI Calculator
Mahindra revealed that despite having a huge backlog of orders, the Indian SUV maker only recorded 10% cancellation for the XUV700 each month. Contrary to that, the bookings flow is currently resulting in a net positive for the XUV700. Hence, the XUV700 is enjoying a net growth thanks to the fresh flow of new bookings.
Note: Check your car's fuel cost with Fuel Cost Calculator in India
Will The Scorpio N Cannibalise the Production Of The XUV700?
The Scorpio N witnesses huge demand since its launch, with bookings rocketing to the 1 lakh unit mark in just an hour! The production capacity of Mahindra doesn't stand close to the kind of demand the SUV maker witnesses today. This could mean that to serve the demand, Mahindra may cut down production of other models. However, Mahindra confirmed that the Scorpio N will not cannibalise the production of the XUV700. The XUV700 will remain the brand's priority and more solutions will be brought to serve the overwhelming demand.
Also Read: Mahindra Tease Electric Pickup Truck Concept