Maruti Suzuki Starts Doorstep Car Servicing
Maruti Suzuki has started a new service named Service on Wheels. This initiative aims at enhancing the overall ownership experience of Maruti car owners in the country and offer them car servicing at their doorstep. With this initiative, Maruti Suzuki customers can get the convenience of regular car servicing facilities right at their doorsteps without having to take their cars to the service centre. Maruti Suzuki's mobile workshop comes equipped with everything that is needed for general servicing, repairs and several other related services for the company's passenger vehicle models.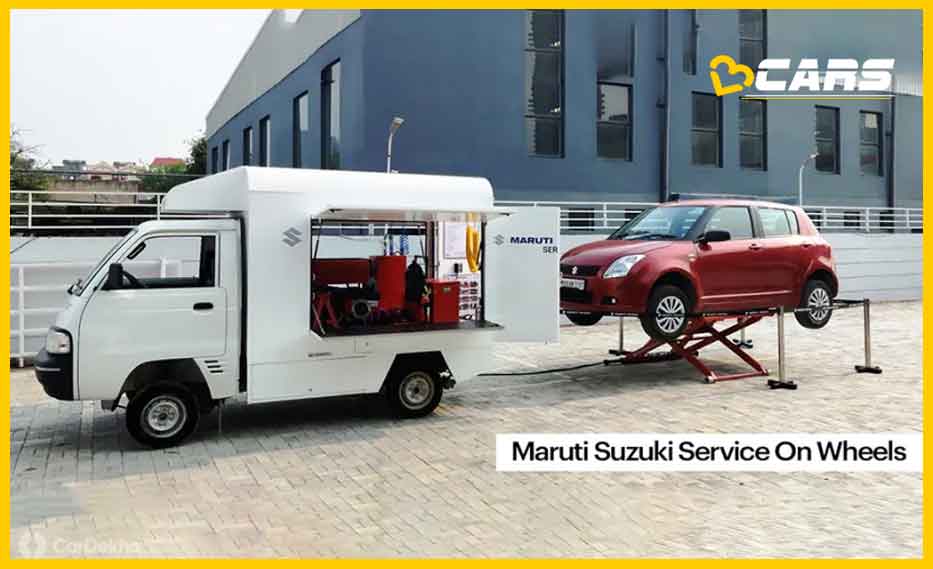 The Service on Wheels initiative will be especially helpful for all those customers who are located in remote areas and don't have access to nearby service centres, although Maruti Suzuki is known for its extensive service network. It will also be handy for those urban Maruti Suzuki owners who have extreme time constraints and might be missing timely servicing. This door-to-door service initiative covers all the Maruti Suzuki cars that are sold across the Arena and Nexa dealership outlets, but for the premium Nexa models it will have separate units.
The mobile workshop will offer several services including overall checkups, under-body inspection, oil changing, repairs and filter cleaning. And all these can be done at your doorstep without having to take to car to any authorized Maruti Suzuki service centre.
Maruti Suzuki's new Service on Wheels covers paid as well as free services that are offered as standard in the company's service centres along with repairs and inspections. The mobile servicing can be availed for all engine variants across Maruti Suzuki's car portfolio including petrol, diesel and CNG.