MG Motor India Joins Hands With eChargeBays To Setup Charging Stations
MG Motor India has partnered with eChargeBays to help its customers setup charging infrastructure at their home for their electric vehicle. The British automaker has taken up this initiative to assist all its prospective buyers of the MG eZS electric SUV, which is slated to launch in India in December this year. eChargeBays is a Delhi-based start-up that operates in the EV charging field. The company focuses on providing effective solutions for the range of issues that concerns electric vehicle customers.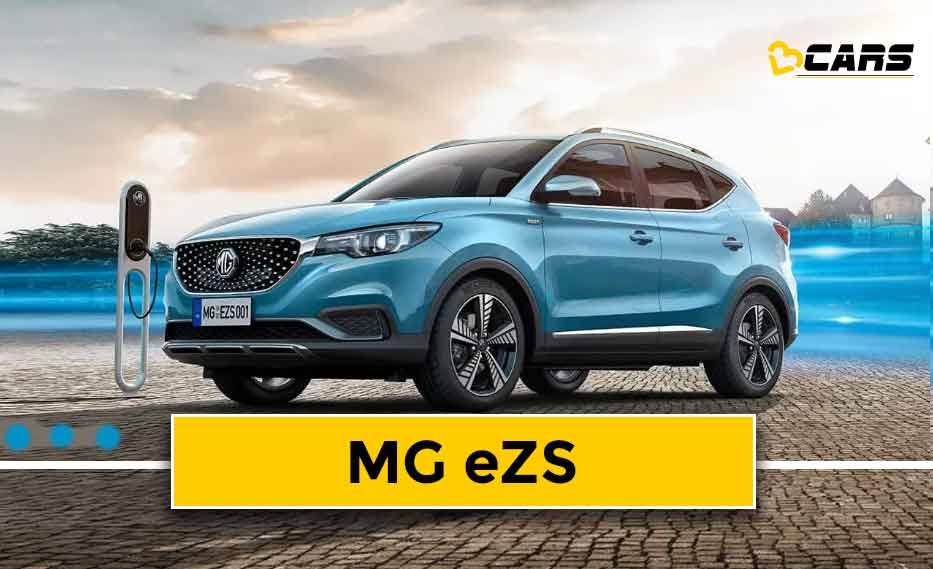 MG Motor's association with eChargeBays is the company's latest in a series of such partnerships with EV charging players in order to create a strong network of charging infrastructure in India. This is a part of MG's commitment towards creating an ecosystem for electric vehicles to drive EV adoption in the country in tandem with the government. MG Motor India is already working with Fortum for the fast charging facility and with Delta Electronics India for regular charging system.
MG is hoping to create the right ecosystem for the adoption of electric vehicles in India. It's part of the carmaker's long-term commitment to building an environment-friendly mobility ecosystem in India. This commitment goes hand in hand with the Indian government's vision to boost the EV market to bring down the skyrocketing air pollution.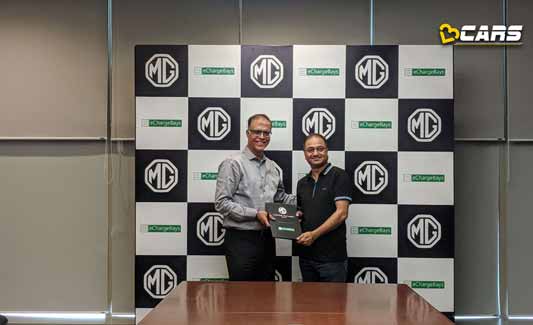 The MG eZS electric SUV is a global model with cutting-edge technology and contemporary design. The eZS electric SUV is already available in the international car markets. Buyers in the UK market received it positively received as the car garnered 2000 orders within a couple of months since it went on sale.
Once it goes on sale, the eZS electric will compete with the Hyundai Kona, which costs Rs. 23.86 lakh. We're expecting the eZS to undercut the Kona by a couple of lakh rupees. We'll know the exact price once the MG eZS launches. The MG eZS is confirmed to launch in December 2019.
Also Read:
Tata Nexon Electric (EV) To Be Priced Under Rs 17 Lakh; Launch In 2020
Tata Nexon Electric Expected To Launch In Jan 2020
Hyundai Kona vs MG eZS electric SUV Specs
| | | |
| --- | --- | --- |
| Specs | Hyundai Kona | MG eZS Electric SUV |
| Power | 136PS | 143PS |
| Torque | 395Nm | 353Nm |
| Battery Capacity | 39.2kWh | 44.5kWh |
| Acceleration 0-100kmph | 9.7 seconds | 8.5 seconds |
| Top Speed | 155kmph | 140kmph |
| Euro-Spec Range | 312km (claimed) | 372km (claimed) |
| India-Spec Range | 452km (claimed) | NA |
| Length | 4180mm | 4314mm |
| Width | 1800mm | 1809mm |
| Height | 1570mm | 1620mm |
| Wheelbase | 2600mm | 2579mm |
| Ground Clearance | 172mm (estimated) | NA |
| Price | Rs. 23.86 lakh (ex-Delhi) | Rs. 22 lakh (est.) |
| Standard Car Warranty | 3 year (unlimited km) | 7 year (1,30,000km) - in UK |
| Battery Warranty | 8 year (1,60,000km) | 7 year (1,30,000km) - in UK |