MG & Attero Recycled First EV Battery From ZS
MG Motor have collaborated with Attero Recycling. Together, they have managed to recycle their first Lithium-ion EV battery. The recycled materials like metal might are likely to help cut down the input costs for manufacturing new Lithium battery cells. With this initiative, MG along with Attero aim to recycle and reuse the Li-ion battery from the MG ZS EV.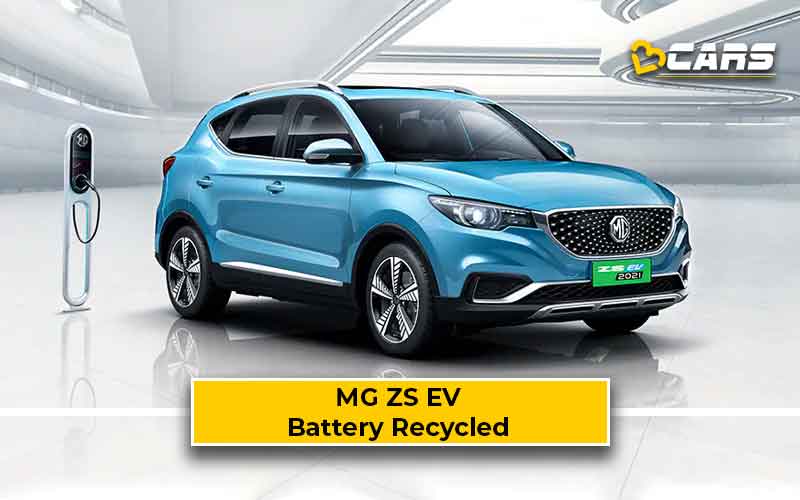 Even though electric vehicles are an environmentally friendly means of transportation, the biggest problem is their e-waste. Li-ion batteries do not decompose on their own and their chemicals are harmful to nature. If we can successfully recycle and reuse a battery, the electric vehicle will become a completely eco-friendly means of transportation.
We're seeing a high growth in the EV market in India and worldwide. The recycling of their battery comes as a very optimum way of managing its e-waste. Attero claim that they have the technology to extract up to 99% metals from a Li-ion battery.
MG Motor had recently partnered with CleanMax to run their plant in Gujarat. The hybrid wind-solar plant from CleanMax will help MG generate up to 4.85MW of power to support their Halol plant. MG aim to cut down approximately 2 lakh metric tonnes of carbon dioxide over a course of 15 years. This is another step from MG into a sustainable ecosystem.
Attero Recycling are an E-waste management firm founded in 2008. For processing this waste, Attero have a recycling plant in Roorkee, Uttarakhand. They are also making their own Li-ion battery recycling facility. They collect end-of-life EV batteries and recycle them to extract metals such as cobalt, lithium, nickel, graphite, tin, gold and silver.
MG are also planning to bring a mass market electric vehicle in the Rs. 10 - 15 lakh price band. This EV is likely to go on sale in the FY2022-23, that is between April 2022 and March 2023.