New BSVI compliant Maruti Suzuki Alto launched in India - V3Cars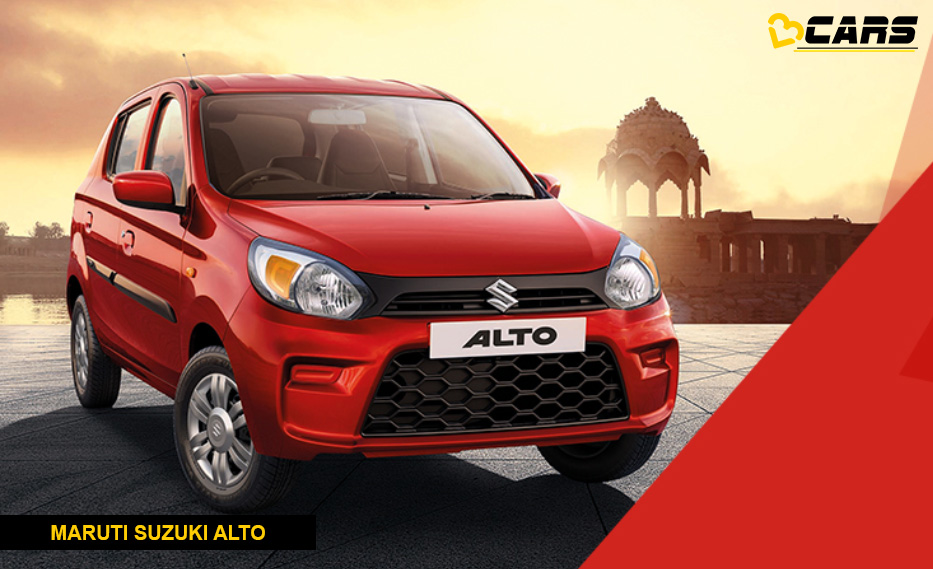 India's leading passenger car manufacturing company, Maruti Suzuki India Limited has launched the new BSVI compliant Alto on 23rd of April, 2019. The Maruti Suzuki Alto entry-level hatchback model has been India's top-selling car for 15 consecutive years. Renewing its commitment to the domestic car market, Maruti Suzuki has introduced the new Alto that comes with new attractive styling, improved safety features and more importantly, a new BSVI compliant engine.
Owing to the new design changes and the added new features, the price of the iconic Maruti Alto's new model has been also increased. Moreover, the new technology adhering to the BSVI emission norms has also contributed to the new pricing. The new Alto is the first entry-level hatchback model that has come with BSVI compliance and enhanced contemporary safety features in the Indian auto industry.
Pricing & Variants:
The new Maruti Suzuki Alto has launched at a starting at Rs. 2,93,689.
Here is the new Alto's variant-wise price list:
New Alto BS VI Std - Rs. 2,93,689
New Alto BS VI LXI – Rs. 3,50,375
New Alto BS VI VXI – Rs. 3,71,709
New Styling Updates:
The new Alto flaunts a new front grille, sharper headlights, a new bumper, and side fender. On the inside, the mini hatchback gets a dual tone scheme and seat upholstery. There are a new contemporary dashboard and stylish speedometers.
New BS VI compliant Engine:
Maruti Suzuki, being the consistent ruler of the Indian auto industry has a keen eye towards the constantly changing requirements of the domestic Indian market and has been continuously offering features and tech updates. Thus, way before the new BS-VI emission norms come to effect next year, the Indo-Japanese company has endowed the bestselling Alto with a BSVI compliant engine. This will translate into a considerable reduction of harmful car emissions. For this, Maruti Suzuki has upgraded the engine's hardware as well as software along with an advanced exhaust tech.
Apart from the BSVI compliant tech upgrades, the Alto gets powered by the same 796 cc petrol engine that offers around 47.5 bhp of max power and 69 Nm of peak torque.
;
Features Updates:
The new Alto gets endowed with a new infotainment system that Maruti Suzuki calls the 'Smart Play Dock', which comes with Bluetooth and smartphone integration. There's also a smart keyless entry system and good, practical storage spaces including ergonomically designed front and rear bottle holders.
New Improved Safety:
The new Maruti Suzuki Alto has been now braced with added safety features including comes with ABS (Anti-lock Braking System) and EBD (Electronic Brake Force Distribution System) for enhanced drive safety as standard across all the variants. The hatch also comes with Driver's Airbag, Speed Alert System, Reverse Parking Sensor and Seat Belt Reminder for both front occupants as part of the standard package. Moreover, the new Alto is also compliant with the crash and pedestrian safety regulations that are yet to come to effect in the country.
Rivals:
The new Maruti Suzuki Alto fights with the likes of the Renault Kwid, Hyundai Eon and Datsun Go in India.
;
ABOUT THE AUTHOR

An adventurer at heart and introvert by nature, I love to travel, click nature's beauty and beautiful machines on wheels. Art, literature and poetry are also close to my heart.
Previous
Next
---
Related Car News