Niti Aayog Says Only EVs To Be Sold After 2030 In India
The government thinks tank NITI Aayog has set a new target pertaining to EVs. According to the latest reports, NITI Aayog has proposed that only electric vehicles should be sold after 2030. In order to increase the usage of clean-fuel technology and to expand the scope of EVs beyond two-wheelers and three-wheelers, this step is being taken. Earlier, a panel headed by NITI Aayog CEO Amitabh Kant had suggested that only EV (three-wheelers and two-wheelers) with an engine capacity of up to 150 cc should be sold from 2025 onwards.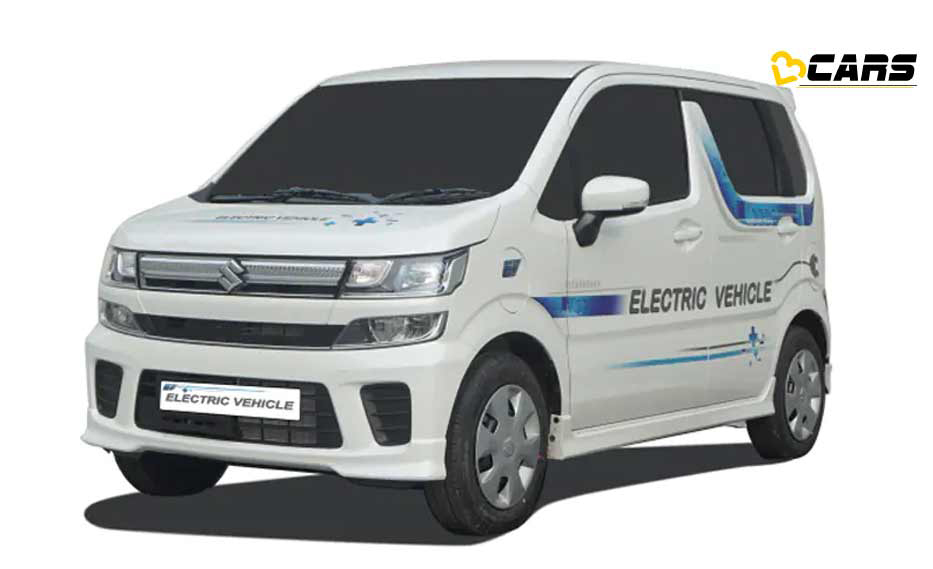 According to Niti Aayog, about 100 percent electric vehicle sales by 2030 may reduce India's import dependence by a big margin because transport remains the most demanding sector for oil. NITI Aayog and Rocky Mountain Institute, the USA in a joint study suggests that India can save 64% of anticipated road-based mobility-related energy demand and 37% of carbon emissions in 2030 by pursuing a shared, electric, and connected mobility future. This would result in a reduction of 156 Mtoe in Diesel and Petrol consumption for that year and a net saving of roughly Rs. 3.9 Lakh Crore in 2030 at present oil prices. 
Reports suggest Niti Aayog has moved a Cabinet note saying that the road transport and highways ministry have been proposed to prepare a framework to phase out the sale of diesel and petrol vehicles by 2030. Also, with an overhead electricity network to enable trucks and buses to operate as electric vehicles on select national highways, the ministry has also been asked to pilot an e-highways program. With the help of overhead electric cables in electric highways, trucks can operate as electric vehicles when on the electrified road and as regular hybrid vehicles at other times.
Though the Niti Aayog has suggested the highways ministry to identify stretches for electric-highways, according to Nitin Gadkari - Road Transport & Highways Minister, India could have such a stretch with some help from Sweden and the upcoming Delhi-Mumbai expressway will be the ideal e-highway. The proposal by NITI Aayog also suggests that Gadkari's ministry should issue some norms for cab aggregators to replace all diesel and petrol vehicles with EVs by 2030. Also, the heavy industries ministry would replace all diesel/ petrol vehicles with EVs of all central ministries, agencies and the public sector by 2030. 
However, the barriers in wider adoption of electric vehicles lie in areas of consumer perception, efficiency of batteries, driving range, speed of EVs, charging time, creation of infrastructure for charging, battery recycling, and technology development, as the most important component- Li-Ion battery, is very expensive in the country due to no domestic manufacturing. Still, the cabinet thinks that delinking battery from vehicles through battery swapping could be a way forward, but it demands the creation of a smart infrastructure of swappable batteries with pay-per-use business models, an extensive swapping-station network, and integrated payment and tracking systems.
Also, the Aayog has proposed financial incentives for the investors including cash subsidy on the basis of overall domestic value addition per kilowatt hour (KWh) basis, in order to meet the target of setting up of the Giga-scale battery manufacturing. The estimated amount for the same is around Rs 8,000 crore and this subsidy will be given to the manufacturers after the actual sale, while the maximum cash subsidy would be for up to 20 GWh per firm and Rs 2,000 cash subsidy will be for one KWh only for 100% domestic value capture. Stay tuned to V3cars.com for further updates on the same.

ABOUT THE AUTHOR

A diverse bilingual (English and Hindi) Copywriter and Content Creator based in New Delhi, India. With a degree in Journalism, I always had an inclination towards writing.
As a writer, I have worked on content related to automobile, technology, travel, lifestyle, photography and many more.
Previous
Next
---
Related Car News