Tata Sierra EV Expected Launch Timeline - With Logic | V3Cars
Tata Motors showcased the Sierra EV concept at the 2020 Expo and it attracted a lot of attention. More importantly, it was one of the few cars at the 2020 Auto Expo to get the 'ooohhs' and 'woohooos'. So, Tata didn't think twice about making it their showstopper at the 2023 Expo. This time around, its design is a little closer to production than before and a bit toned down but that seems to have only worked in Tata's favour as it excited the crowd more than before.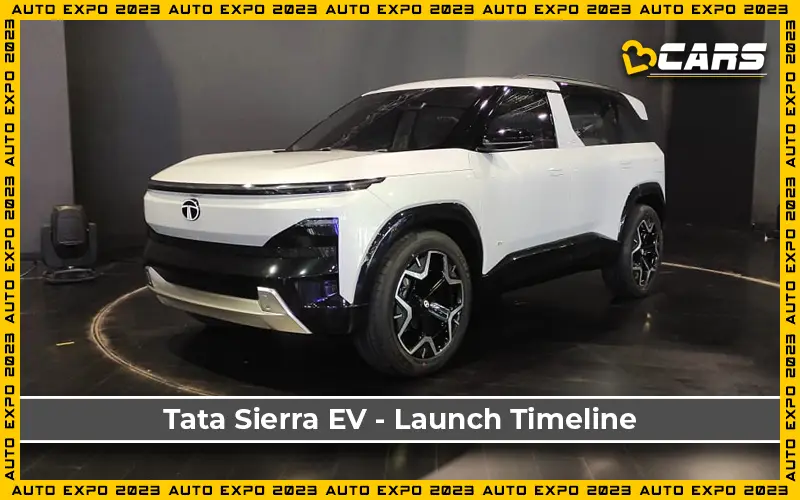 Tata Motors haven't said anything about launching the Sierra EV, let alone the launch timeline. But, with such an emotional product, Tata can't afford to not bring it to market. So, let's try and estimate when it could go on sale.
Track our complete 2023 Auto Expo coverage at: Auto Expo 2023 – Latest News in Auto Show India
Tata Sierra EV Launch Timeline
The Sierra EV uses Tata's Gen-2 EV platform. This architecture will first debut with the Curvv EV sometime around the 2024 new year. While the Curvv petrol/diesel could go on sale a year later.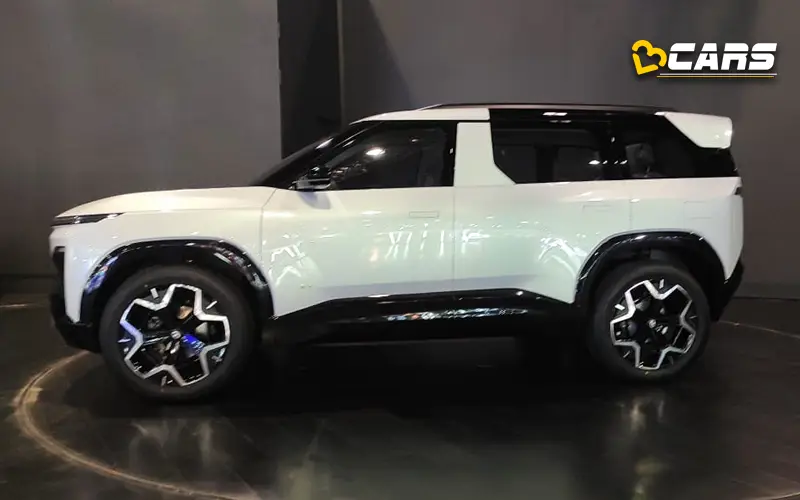 The Sierra EV will also use one of the Gen-2 EV platforms. Given the excitement around this car, it could become Tata's prime product launch for 2024. This means, they could reserve the Sierra EV launch for the 2024 festive period and start the marketing campaign around mid-2024. Tata also have EVs based on the Gen-3 platform coming 2025 onwards. So, the Sierra can't stay in concept form forever and will have to go on sale several months before the Gen-3 cars arrive.
Note : View All Details of Auto Expo 2023 India
Also Read: When Will Tata Curvv EV Go On Sale? — Expected Launch
Tata Sierra Concept At Auto Expo — What Has Changed From 2020?