Tata Motors Gen-3 EV Architecture Explained - With Examples | V3Cars
In this article, we'll give a brief overview of the Tata Motors Gen-3 EV architecture or platform to explain the 3rd and final step in their electric vehicle journey. We'll also include examples of the upcoming electric cars, which will use the most modern Gen-3 platform.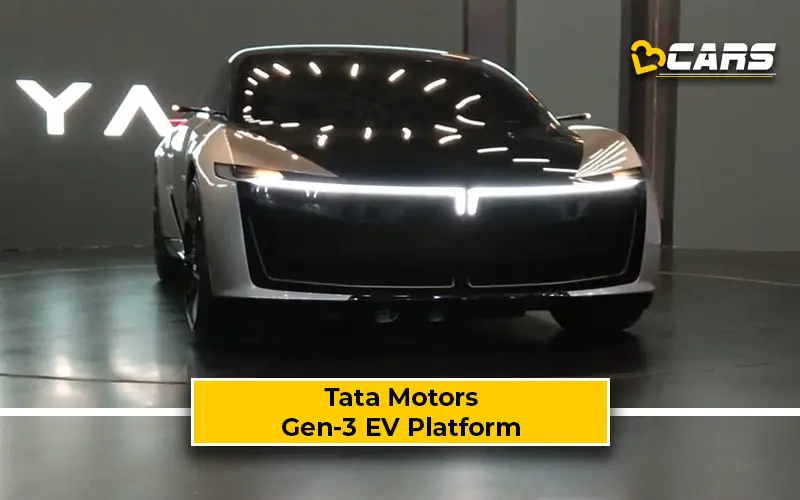 To know more about how Tata Motors started their journey of electric cars, visit the following link about their Gen 1 EV architecture:
Tata Gen 1 EV Platform Explained With Examples
To learn how Tata Motors progressed forward with their EV strategy, visit the following link:
Tata Gen 2 EV Platform Explained With Examples
What Is Tata Motors Gen-3 EV Platform?
The gen-1 and gen-2 EVs from Tata Motors use a platform, which is compatible with petrol/diesel as well as EV components. The gen-3 is a completely new kind of architecture, which will remain exclusive to electric vehicles. Since it doesn't have to accommodate a petrol/diesel engine, it can fully leverage the benefits of being an EV. You can

Advantages Of Tata's Gen-3 EV Platform?
The most notable advantages of Tata Motors Gen-3 EV platform are as follows:
Scalable skateboard platform is compatible with any body style (hatchback, sedan, MPV, SUV)
Can stretch or shrink more easily to offer longer or shorter wheelbase
Places the battery pack in the bottom part of the platform for very low centre of gravity and sporty handling even with SUV body style
Better space management because of skateboard architecture and no transmission tunnel (flat floor and front boot/frunk)
Allows 4WD compatibility just like the gen-2 platform
What Tata Cars Use Gen-3 EV Platform?
Currently, the gen-3 EV platform is in very early stages of development. Tata Motors currently only have a vague idea about what the cars could look like on the gen-3 platform. The Avinya concept is the only car, which will use Tata's gen-3 EV platform.
When Will Tata Launch Gen-3 EVs?
Tata say that the Avinya will go on sale in 2025 but this is only an estimation on Tata's part. There's still a lot of R&D effort pending on the platform and we expect the gen-3 EVs to launch only in 2026. For something as long-lasting as the skateboard EV platform, a 1-year delay is nothing if it means bringing a more refined product to the market.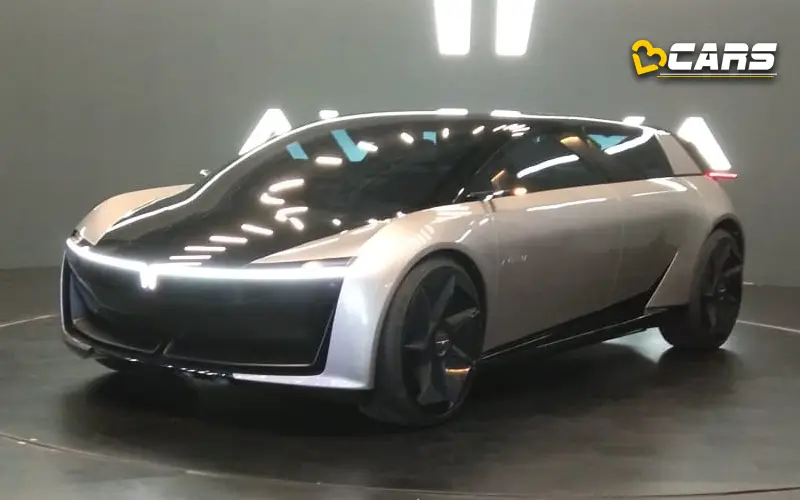 Track our complete 2023 Auto Expo coverage at: Auto Expo 2023 – Latest News in Auto Show India
Towards achieving their net-zero carbon emissions goal, Tata Motors are also heavily investing in making hydrogen fuel-cell vehicles (FCV) and hydrogen combustion engines (HCE) for their future products. You can read more about their efforts at the following links:
Auto Expo 2023 - Tata Hydrogen Combustion Engine (HCE) Truck Revealed
Auto Expo 2023 - Tata Hydrogen Fuel-Cell Vehicle (FCV) Truck, Bus Revealed