Volkswagen Ameo Could Be RIP - Removed From Website
Volkswagen has removed Ameo from its official website. Recently, VW had also announced that the Polo and Vento will get BS6 engines but didn't mention anything about the Ameo. It hints at the lack of interest in continuing with a car, which was consistently delivering low numbers on the sales charts.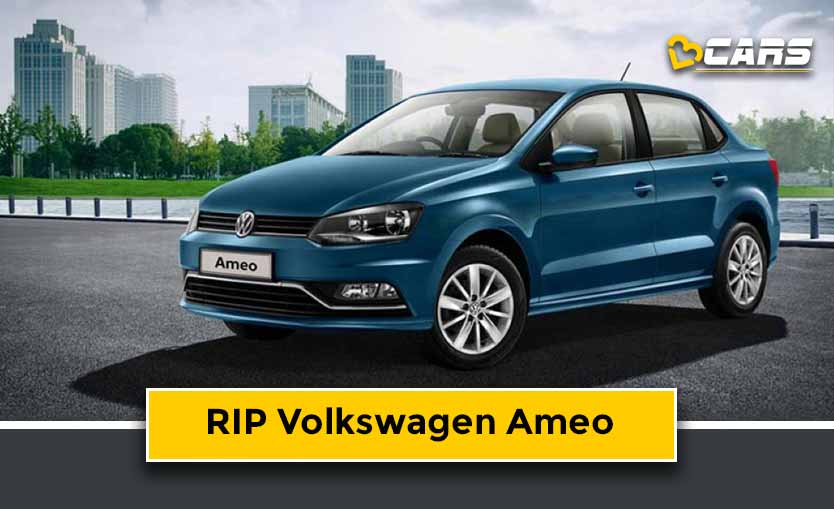 The Ameo was earlier available with a 1.0-litre petrol engine which offered 76PS of power at 6200rpm and 95Nm of torque between 3000 and 4300rpm. The Ameo was also available with a 1.5-litre diesel engine, which made 110PS of power at 4000rpm along with 250Nm of torque between 1500 and 3000rpm.
Volkswagen India updated its Polo with a BS6 1.0-litre normal petrol engines. The 2020 Polo's 1.0-litre petrol engine makes the same 76PS of power and 95Nm of torque but now gets a 6-speed manual transmission. Cars with a displacement under 1000cc enjoy lower insurance costs and may also have lower registration fees in certain states. The Polo's fuel efficiency is rated at 17.75kmpl.
The Ameo was not upgraded to adhere to the new BS6 norms. Now, that Volkswagen has removed the Ameo from its list of cars on its official website, it is indicating a quiet demise of the Ameo in India.
The Ameo despite being a decent offering in its class never took off. The Maruti Suzuki Dzire, Hyundai Xcent and Honda Amaze never left much room for the Ameo to breathe as they maintained a substantial lead in the segment. With the updated Dzire and the introduction of the Aura, the Ameo had even fewer chances of making a mark. Especially in a tumbling economy. VW is now focussing its efforts on SUVs, which were gaining traction at all price points. It remains to be seen how they perform during and after the recession.

ABOUT THE AUTHOR

Mahesh is a fan of compact, quirky and underrated vehicles that punch above their weight. Multix, Nano, Strom R3 and Navi are his favorites.
Previous
Next