18% Sales Decline For Audi India In 2018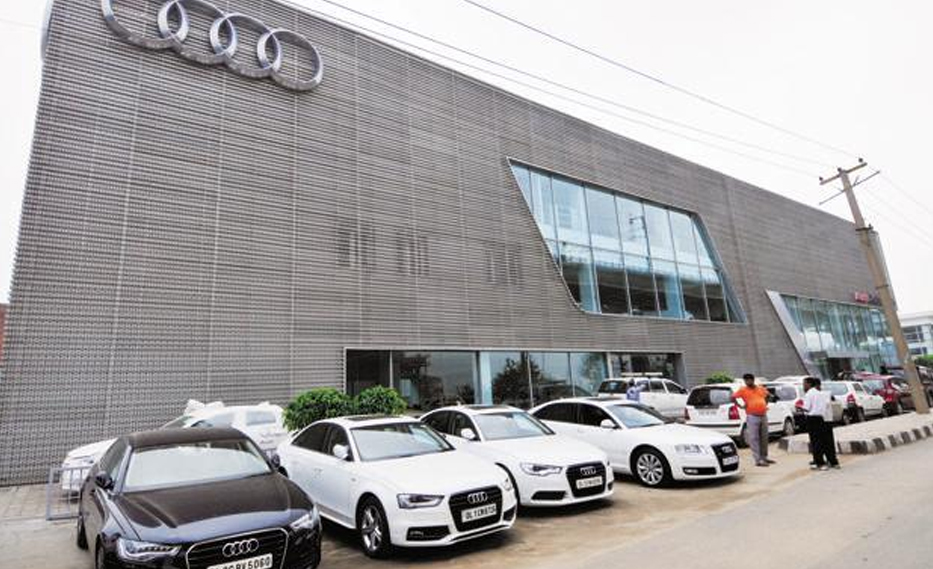 German luxury car maker Audi reported an 18 per cent decline in total sales for 2018 in India. The manufacturer sold a total of 6,463 units during 2018 compared to 7,876 units sold in the country in 2017. According to the official statement, "the sales were impacted as it faced "exception situation" due to the closure of its single largest dealership in Delhi- NCR. Audi India records its highest deliveries in northern India. "
Commenting on the performance, Rahil Ansari, Head Audi India said, "The year 2018 has been surely a challenging one for the automotive industry in India, especially in the second half of the year. The luxury segment was under pressure owing to financial market development, the changing customer sentiment and other reasons such as changes in policies with regard to taxes. We at Audi India faced some unforeseen business challenges during the year, which led to reduced deliveries for the year 2018. However, even in a difficult year, we managed to consolidate our position in the market while earning a profitable growth for our dealer partners."
One factor that influenced the sales for the automaker is that Audi India had fewer launches in 2018 as compared with its peers. It introduced Q5 petrol and diesel, RS5 Coupé and two special-edition models each, for the Q3 and Q7. Apart from this, it also grappled with a delay in getting models to the market following Europe's shift to the Worldwide Harmonized Light Vehicle Test Procedure (WLTP) for emissions and fuel consumption. Replacing the New European Driving Cycle (NEDC) procedure, the new test procedure came into force on Sep 1, 2018. It includes real- world testing and a greater focus on individual models, thereby having an impact on the time to the global market for a few manufacturers.
Also, the entire luxury vehicle segment in the country was affected by a slew of macroeconomic factors – such as rising interest rates, depreciation of the rupee and rising import costs – and growth rates for most brands were down as compared to what they were in 2017. Though these things impacted the entire segment but other rivals such as Mercedes (up 1.4 per cent), the BMW Group (up 13 per cent), JLR India (up 16 per cent) and Volvo (up 30 per cent), all posted an increase in volumes expect Audi.
;
"The focus of 2019 will clearly be on continuing to create a sustainable business from a long-term perspective for the brand Audi in India. Profitability is the key for everyone in the business and we would clearly like to grow on this path together with our dealer partners," Ansari added.
Audi India has confirmed that it will launch the all- new A8, the new R8 and the first- ever Q8 in the country this year. Other launches may include the all- new A7, the all- new A6, the new TT and the all- new Q3. Also, earlier the company was planning to launch the e- tron quattro in 2020 but it is considering bringing it this year only. Stay tuned to V3cars.com for further updates from Audi India.
;
ABOUT THE AUTHOR

A diverse bilingual (English and Hindi) Copywriter and Content Creator based in New Delhi, India. With a degree in Journalism, I always had an inclination towards writing.
As a writer, I have worked on content related to automobile, technology, travel, lifestyle, photography and many more.
Previous
Next