2021 Pravaig Extinction Mk1 2-Door Electric Sports Coupe To Reveal Soon
Indian automotive startup, Pravaig Dynamics, has confirmed that they will reveal their first car - the Extinction Mk1 - before the festive season. The 2021 Pravaig Extinction will go on sale sometime in the second half of 2021.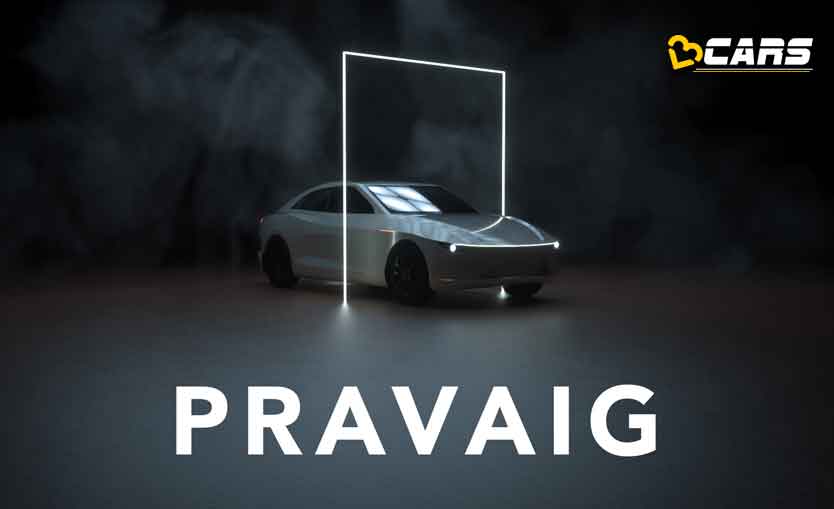 The Extinction Mk1 is a 2-door sports coupe with 204PS of power and a theoretical wheel torque of 2400Nm. Take this bit of information with a grain of salt as this is not indicative of the car's actual torque output and is highly dependent on the gear ratios and final drive. For comparison, even the Maruti Suzuki's modest 1.25-litre diesel engine cars had in excess of 2600Nm of torque at the wheels in first gear but only 190Nm at the crank.
According to online reports, the P Ex Mk1 will come with a 96kWh battery pack, which is almost 2.5 times that of the Hyundai Kona's and more than 3 times that of the Tata Nexon electric's battery pack.
It will hit 0-100kmph in 5.4 seconds and can go on to attain a top speed of 196kmph. Despite a much larger battery pack, the performance-driven nature of the car means that the drivers are more likely to floor the pedal more often than in a regular electric SUV like a Nexon or Kona. Therefore, their range estimates of 500km on a full charge sound modest in comparison despite the Ex Mk1's battery capacity and aerodynamic advantage over the electric SUVs.
According to Autocar India, the carmaker doesn't plan to sell the car to individuals and is instead relying on the B2B model to sustain the business. Businesses like hotels are their primary audience who can lease the car and use it exclusively for high-value clients and give them a memorable experience. These businesses can also easily install and exploit a fast charger as space is not a constraint for hotels. With a fast charger, the Ex I can juice up to 80% from 0 in 30 minutes. Pravaig doesn't intend to sell the Extinction Mk1 at all and they're hoping to churn out 250 units a month. With their B2B leasing model, the businesses don't need to worry about maintaining the car, battery life and variable depreciation costs.
Considering the performance on offer, this electric car could have a market value of around Rs. 50 - 60 lakh. The Pravaig Extinction Mk1 is expected to become available in the second half of 2021. Looking at the Mk1 in its name, we can safely assume that there's almost certainly going to be a Mk 2 Extinction in another 3 years or so if Pravaig's business takes off in the right direction.