All We Know About Strom R3 - Kwid Rival With SUNROOF
There's a new compact electric car coming with a driving range of 200km and option of 160 and 120km range models. The Strom R3 (Trike) is 1 wheel short of officially becoming a car but we are told that it drives every bit like a car. We spoke with Pratik Gupta, CEO and founder of Strom Motors to learn more about the first true mass-market electric car with a 200km range. Here's what we now know about the (soon-to-be) most affordable car (trike) with a sunroof in India.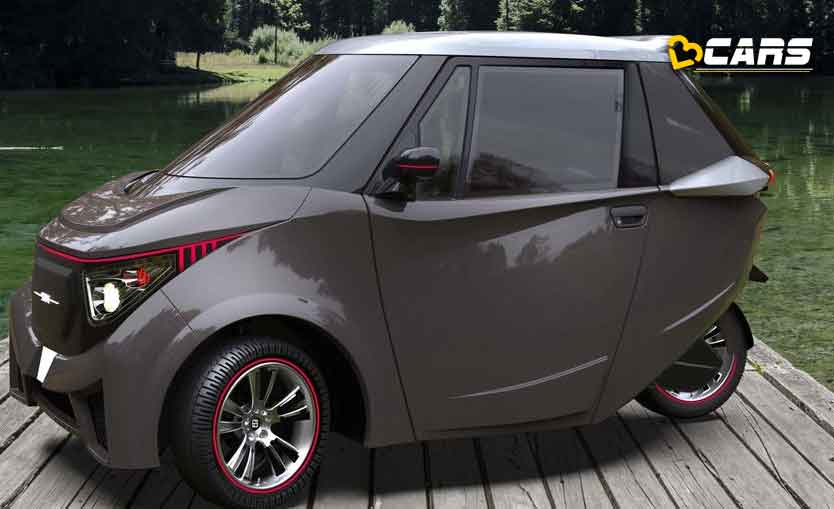 Question: What Is Strom?
Answer From CEO: "Strom was founded in 2016. We're an Indian company based out of Mumbai. Our plant is just 1 hour away from Mumbai. We're heavily localising our product to support local businesses and keep the purchase cost of the R3 to a minimum."
Question: Why 3 Wheels?
Answer: "When we looked at 3-wheeled solutions, we quickly found out that you can cut up to 50% of the weight and with a reverse trike, which is 2 wheels in front and 1 in the back, you can get the stability of a hatchback. It drives and feels just like a small hatchback. You're not giving up on the comfort, ride quality and use of the vehicle but you require a third of the battery. That brings the price point and drivetrain requirements. That's why we chose a 3-wheel platform. Because we want to make a product that's as mainstream as possible."
In short, 3 wheels means half the weight and 1/3 battery requirements as the battery has less weight to drag. Overall, it allows for a very efficient and cost-effective electric vehicle option.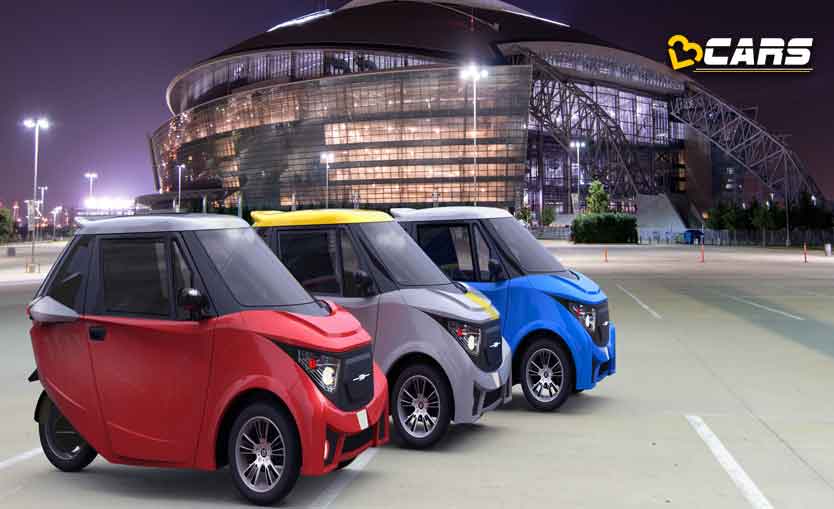 Question: Why Should Someone Consider Buying The Strom R3?
Answer: "People are more independent these days. Most car owners are travelling alone in a single car. There's also demand for cost-effective transportation. That's why we see a lot of factory CNG options. It's a very cost-effective mobility solution.
But, more importantly, the R3 is a lifestyle choice. It has AC, touchscreen infotainment, digital instrumentation, climate control, power windows, sunroof, IoT and connected car features like geofencing, telematics, etc."
Question: Is Sunroof Standard Feature? What Are The Variants Options With The Car?
Answer: "Yes. The sunroof is available as standard. It's not openable.
"We believe in simplicity for the consumer buying and ownership experience. So there's only 1 variant. The only difference in price will come from the driving range - 120km, 160km and 200km."
Question: What About The Occupant Safety In R3? Is It Crash Tested?
Answer: "We developed Strom R3 for the international market. We're testing it for the full front, front overlap and rollover impact. It has 3-point seatbelts both seats. It uses high-tensile tubular structure, which is used in race car roll cages. It's stronger than a monocoque, which compromises high-speed crashworthy-ness. It's a city car and the speed is limited to 80kmph. For that purpose, we are providing a very stable chassis without increasing the weight too much.
We're also adhering to the automotive standards followed in Europe. We're working with automotive services companies that a typical OEM would work with. We're doing all the tests. We have subjected our vehicles to crash and rollover tests. This is a completely safe product, which is ready for the export market from day 1.
We have more information coming out and we'll start sharing more data around that in the coming months."
Question: Why Doesn't It Have More Than 1-Year/15,000km Factory Warranty?
Answer: "At the time of purchase, buyers will have the option to buy extended warranty of another 3 years for a total of 4-year cover. We're still figuring out the pricing to make it very affordable. We want to make it a no-brainer option for all buyers when buying the car."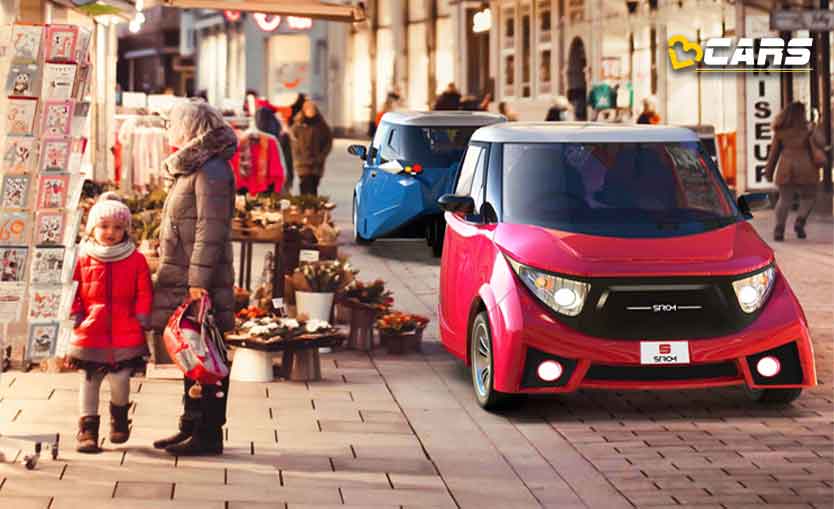 Question: What's The Price Of Strom R3?
Answer: "We're targeting an entry-level hatchback price for the R3 with the performance of a mid-size hatchback. One charging point installation will also come included in the car's price."
So, expect a sub-Rs. 5.0 lakh price, which is what the top variant of the Renault Kwid automatic costs. Expect the acceleration similar to a Grand i10 or Swift.
Question: When Can We Buy The Strom R3?
Answer: "We were planning to have it out in March 2020. The pandemic has pushed our plans by about 5-6 months. So, we're planning for August or September launch but it could come sooner depending on how the socio-economic situation takes shape.
We are going to make these cars available for test drives as well. We'll open up for pre-orders with a very small token amount, which is fully refundable. When you test drive the car and are happy with it, only then you go ahead and do the full payment. Otherwise, you get your full booking amount refund - no strings attached."
Question: What Is The Battery Capacity Of Strom R3?
Answer: "Right now, we are not disclosing the exact kWh of these batteries for competitive reasons."
Question: How Much Time Will It Take To Charge The Car?
Answer: "It'll take 3-4 hours to fully charge the Strom R3. 3 hours for the 120km range car and 4 hours for the 200km range model.
European electric car usage patterns are showing that people are charging cars at home or workplace. We're also partnering with major public charging stations to take care of range anxiety."
Question: What Category It'll Fit In? Will It have Highway Toll Tax Benefit?
Answer: "The R3 will be registered under L5-M vehicles and anyone holding an LMV license can drive them. Because of 3 wheels, it'll have tax exemption at toll plazas where 3-wheelers are exempted."
Question: What Are The Dimensions, Boot Space And Ground Clearance Of Strom R3?
Answer: The Strom R3 is 2915mm long, 1510mm wide and 1545mm tall. It has a ground clearance of 185mm. The total boot space of the Strom R3 is 400 litres - 300 litres in the back and 100 litres in the front.
Question: What Is The Power And Torque Of Strom R3?
Answer: The Strom R3 has a power output of 20.5PS and peak torque of 90Nm.
Question: What Will R3's Rollout Look Like?
Answer: "For a company of our size, a gradual rollout is the best option.
We will first bring the 200km option to the market. The 160 and 120km options will come later.
We will start with Mumbai and then expand to Pune, Bengaluru, Hyderabad and then Delhi. After this, the pre-orders and demand will determine where we go next. In the 5th year, when we'll have a presence in 12-18 cities, we expect to have a yearly volume of 40,000 - 60,000."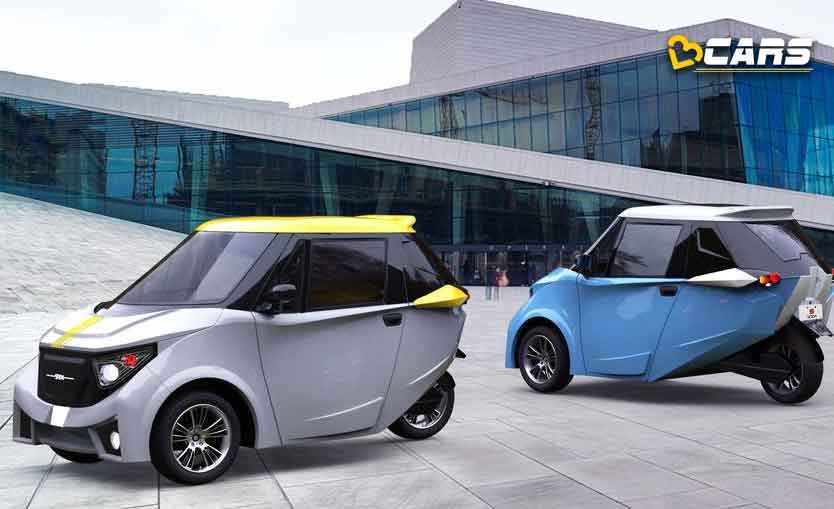 Question: Is Strom Only Targeting Personal Car Buyers Or Commercial Options Also?
Answer: "We're not strictly focussed on car buyers. We're solving the mobility problem. Be it personal ownership, ride-hailing, rental, last-mile delivery or other car-sharing alternatives.
We worked with IIT Mumbai and we designed a different concept delivery van on the same platform. We're want to look at mobility as a complete solution and broaden the reach of this solution. We're now talking to a few mobility and logistic companies in India, who have a huge demand for an electric, low footprint, easy to manoeuvre, inner-city delivery van.
As a delivery vehicle, it's a good market, that's we have done a few tie-ups and are doing more. You're going to hear more about that in the next 3-6 month as things roll out.
We're also talking to rental and ride-hailing companies we're definitely going with a passenger vehicle launch."
Question: Are You Planning Exports?
Answer: "Yes. Strom would take different avatars in different markets. Europe is a natural market which is used to driving smaller cars. While the American market is completely different but there's an opportunity for a small, open-top intra-city electric car."
Note: Some responses are paraphrased for better readability.
ABOUT THE AUTHOR

Mahesh is a fan of compact, quirky and underrated vehicles that punch above their weight. Multix, Nano, Strom R3 and Navi are his favorites.
Previous
Next