Does Odd-Even Encourage Women To Take Up Driving?
Delhi is once again gearing up to bring into effect the odd-even scheme for vehicles to cut down pollution levels. From November 4th to 15th, 2019, vehicles with odd registration numbers can ply on Delhi roads on odd dates while even-numbered vehicles can do so on even dates. This time around, the upcoming rule will extend to private CNG vehicles as well, as announced by Delhi CM, Arvind Kejriwal.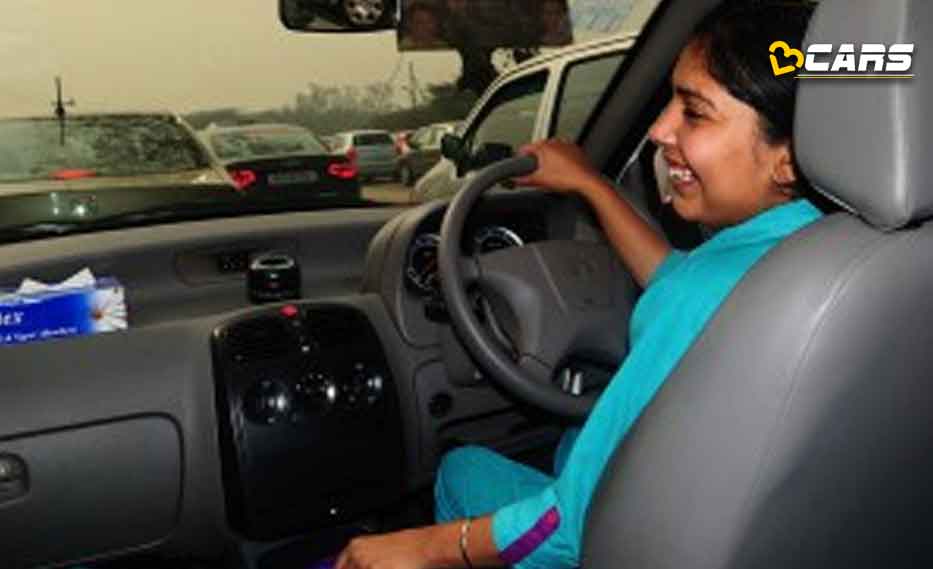 Moreover, the Delhi government has also recommended to the transport department that this scheme should apply to the 2-wheelers as well. However, for the 2-wheelers this rule could be implemented only during the non-peak traffic hours of the day. This means the odd-even scheme will apply to the 2-wheelers throughout the day except from 8am to 11am and 5pm to 8pm. There are 7.3 million registered 2-wheelers in Delhi, all of which will have to follow the odd-even rules. The Delhi government will add 2,000 additional CNG buses on the road during odd-even days to compensate for the increased ridership.
This means, adding CNG will not get you a free pass during the odd-even days. Riding a 2-wheeler instead of driving a car may also not help. The only loophole still left in place is that women drivers continue to remain exempted. Unfortunately, this does not work the other way around. So, if you have a lady passenger, you will still pay the fine if you violate this rule. So, if you can find a woman with a driving license, then men can take the backseat (or ride shotgun) and get through these "tough times".
For this to work, the men first need a woman who can drive. This should encourage more women to take up driving in the national capital as men can't ferry them during odd-even days without looking at the calendar. A woman with a vehicle and a driving license is not dependent on a man to go places and feel empowered and independent.
In recent times, women are increasingly taking up driving and riding and minimizing their reliance on other drivers in their circle as well as on public transport. We've seen a surge in the purchase of cars with automatic transmission as the traffic situation worsens. Not having to deal with the gears and clutch flattens the learning curve considerably and makes it far less stressful to drive in traffic. Thus, it is easier for women to learn and drive or ride a vehicle.
Similarly, there's a rise in the demand for scooters without gears as women with sarees can also ride a scooter with automatic transmission.
Fine Increased
This time, the fine for not following the odd-even rule is set at Rs. 4,000. That's double compared to the fine levied last winter.
Why Odd-Even?
While the number of vehicles and gases spewed isn't significantly lower in summer, pollution itself is much worse during the winter. The winter fog in the air catches the particulate matter and keeps it suspended in the air for much longer. It, therefore, worsens the quality of the air we breathe.
The upcoming odd-even phase has been decided in accordance of studies that were conducted by atmospheric scientists of IITs and IIM in 2017. As per the studies, the pollution levels in Delhi reduced only by a mere 2-3 percent during the first phase of this scheme. Thus, this time the Delhi government is aiming to increase the numbers.
In a bid to decrease the pollution levels, the Delhi government will also be procuring 50-60 lakh pollution masks, take up a tree planting initiative, distribute plants and try to control wood-burning during winters. the 12 pollution hotspots that are set-up across Delhi will carry out these initiatives and special provisions to further curb pollution in the national capital.