Maruti Suzuki Baleno Prices Hiked For Petrol & Diesel Variants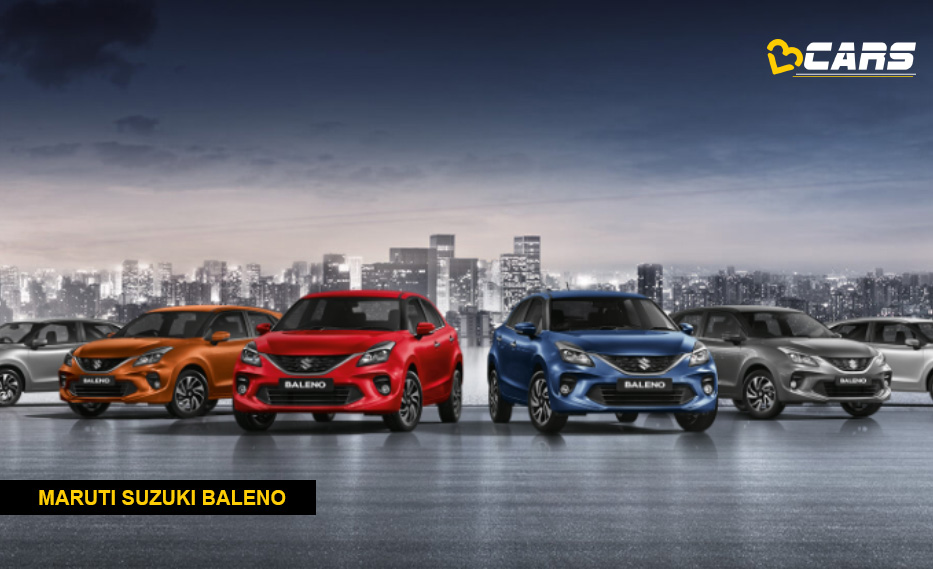 Prior this week, the Maruti Suzuki Baleno got a noteworthy update as two BS-VI-consistent oil motors – the redesigned 1.2-liter K12B and the all-new, 1.2-liter DualJet Smart Hybrid. Today, another announcement from Indias biggest carmaker expresses the Maruti Suzuki Balenos cost has been climbed for the RS and diesel variations.
The value climb for the Maruti Suzuki Baleno diesel is in the scope of generally Rs 12,000-20,000 relying upon the variation, while the Baleno RS cost has gone up by Rs 13,000. This is a general value amendment and makes some breathing space for the DualJet Smart Hybrid variations, which, estimated at Rs 7.25 lakh (Delta) and Rs 7.86 lakh (Zeta), were simply between Rs 7,000-14,000 short of the relating diesel variations. This is a key point in light of the fact that the Baleno diesels 27.39 kpl eco-friendliness figure is altogether higher than the DualJet Smart Hybrids eco-friendliness figure of 23.87 kpl.
Maruti Suzuki Baleno: Petrol Prices, ex-showroom
Trim
Old Price
New Price
Price Hike
Sigma
Rs 5.46 lakhs
Rs 5.58 lakhs
Rs 12,000
Delta
Rs 6.17 lakhs
Rs 6.36 lakhs
Rs 12,000
Delta CVT
Rs 7.49 lakhs
Rs 7.68 lakhs
Rs 12,000
Zeta
Rs 6.86 lakhs
Rs 6.97 lakhs
Rs 12,000
Zeta CVT
Rs 8.18 lakhs
Rs 8.29 lakhs
Rs 12,000
Alpha
Rs 7.46 lakhs
Rs 7.58 lakhs
Rs 12,000
Alpha CVT
Rs 8.78 lakhs
Rs 8.90 lakhs
Rs 12,000
RS
Rs 8.77 lakhs
Rs 8.89 lakhs
Rs 12,000
Maruti Suzuki Baleno: Diesel Prices, ex-showroom
Trim
Old Price
New Price
Price Hike
Sigma
Rs 6,61,311
Rs 6,73,611
RS 12,300
Delta
Rs 7,32,122
Rs 7,51,621
RS 19,499
Zeta
Rs 8,00,621
Rs 8,12,921
RS 12,300
Alpha
Rs 8,60,921
Rs 8,73,221
RS 12,300
Having experienced a midlife facelift toward the beginning of 2019, the Baleno got various corrective changes outwardly, and within, it got a double tone beat up inside shading plan and the new SmartPlay Studio infotainment framework with a 7.0-inch touchscreen. The SmartPlay Studio – co-created by Harman and seen first in the as of late propelled new Wagon R – brings Android Auto and Apple CarPlay similarity, voice acknowledgment work, in-assembled route and furthermore serves as the showcase for the invert camera. Backstopping sensors are currently standard over the range, similar to a speed ready cautioning and safety belt update framework.
There are no progressions in the engine, so the Maruti Suzuki Baleno diesel proceeds with the equivalent 1.3- liter, four-barrel DDiS 190 motor that puts out 75 hp and 190 Nm of torque. The midlife update additionally brought corrective changes for the Baleno RS, which presently sports an upgraded front-end with a bigger grille and another guard with a noticeable focal air dam flanked by expansive false vents and a jaw spoiler. The 102 hp, 998 cc, three-barrel Boosterjet motor from the pre-facelift model has been conveyed forward unaltered, matched to a 5-speed manual gearbox.
Maruti Suzuki propelled its first BSVI agreeable model in India as the Baleno diesel. Two motors are on offer - the current 1.2-liter VVT engine, which has been refreshed to acclimate with the stricter emanation standards, and an all-new 1.2-liter DualJet, Dual VVT engine with the organizations mark Shrewd Hybrid framework. The Baleno DualJet Smart Hybrid is just accessible in the lower Sigma and Zeta variations until further notice.
The DualJet innovation incorporates new double fuel injectors set nearer to the admission valve of the motor. These injectors atomize the fuel better and infuse significantly more exact measures of fuel, the two of which prompts less wastage of fuel than previously. Decreased erosion and improved warm productivity additionally add to higher effectiveness figures and lower discharges.
The Smart Hybrid framework in the Baleno is controlled by lithium-particle batteries and uses vitality recouped from braking and cruising to give a torque help capacity to the motor. The improved battery additionally takes into consideration a canny inactive begin/stop work, which likewise adds to the higher proficiency. Maruti claims the Baleno 1.2 DualJet has an eco-friendliness of 23.87kmpl.
Execution details of the 1.2-liter DualJet or the refreshed 1.2 K-Series motor has not been uncovered. Maruti has additionally not expressed if the refreshed K-Series engine is more proficient than previously - it had asserted productivity of 21.4kmpl before.
Costs of the Baleno with the more established K-Series petroleum motor have been expanded as Maruti has needed to change the motor to meet BSVI standards. Subtleties of what changes have been done are not known for the present, we will refresh this report when we know. The new DualJet variations could be the substitution for the diesel variations once they are ended in 2020. Stay tuned to V3cars.com for further updates from Maruti Suzuki.