Maruti Suzuki Futuro-E Electric Coupe SUV At Auto Expo 2020
Maruti Suzuki just teased the Futuro-E concept electric coupe SUV. The carmaker also confirmed that the FuturoE SUV will be present at its Auto Expo 2020 stall.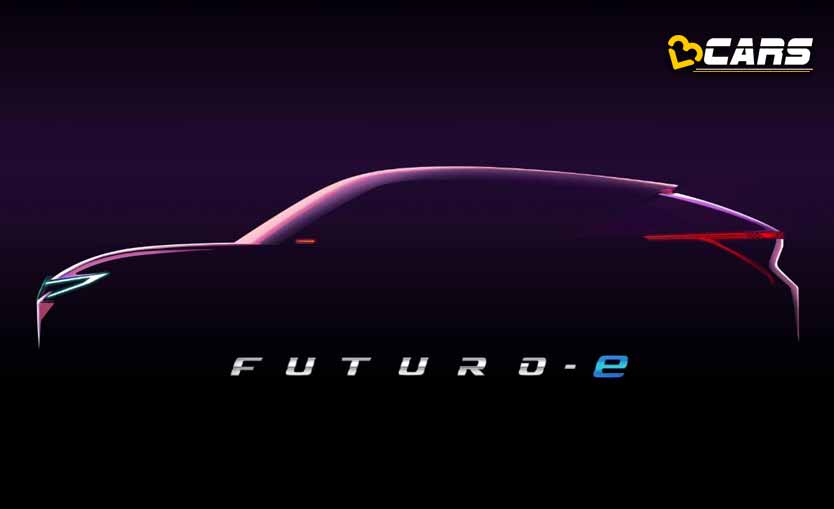 The Maruti Suzuki Futuro-E rides the SUV and electric wave. While the SUVs are already quite popular, electric vehicles are starting to rapidly gain buyers' mindshare. So, expect to see a lot of competing electric SUVs at the Auto Expo 2020 from other carmakers as well.
The Maruti FuturoE wears a coupe-like sloping roofline that doesn't seem to eat into the rear seat headroom that much. Unlike the Future-S concept shown at the previous auto expo, this one looks more realistic and one that may end up in production with minimal changes to the silhouette.
Based on the teaser image, it looks like a mid-size SUV. That means something that's about as big as the Hyundai Creta or Kia Seltos. But since we're talking about electric SUVs, we should rather take consider the Hyundai Kona and MG ZS as appropriate rivals for the Futuro-E. Oh, and by the way, if you don't like the name, don't worry. This is just a temporary title for the electric vehicle. Once it gets closer to production, it'll get an easy-on-the-tongue name.
The Futuro-E is expected to go into production sometime in 2021. So, theoretically, it's anywhere between 1 and 2 years away. The SUV should be able to squeeze out 300km of range from a full charge from a rather small battery pack. That's because Maruti Suzuki is able to eke out the best efficiency from petrol and diesel engines. And, we expect nothing less from Maruti Suzuki's electric vehicle. The Hyundai Kona is currently the most efficient electric vehicle delivering 11.5km/kWh of electricity. The Tata Nexon EV's and MG ZS' efficiency stands at 10.3km and 7.6km, respectively per unit of electricity. The Mahindra e2o Plus has an efficiency of 9.6kmpu and 10.4kmpu (km per unit/kWh of electricity).
Electric SUV Performance Comparison Chart
| | | | |
| --- | --- | --- | --- |
|   | Tata Nexon | MG ZS | Hyundai Kona |
| Price | Rs. 15.0 - 17.0 lakh (exp) | Rs. 22.0 lakh (exp) | Rs. 23.7 lakh |
| Power | 129PS | 150PS | 136PS |
| Torque | 245Nm | 350Nm | 395Nm |
| Range | 312km | 340km | 452km |
| Efficiency | 10.3kmpu | 7.6kmpu | 11.5kmpu |
| Battery | 30.2kWh | 44.5kWh | 39.2kWh |
If Maruti Suzuki is able to price it under Rs. 20.0 lakh, then it will become the only sub-2-million-rupee coupe SUV. That includes electric and non-electric SUVs. Although, it's not like there are any coupe SUVs under Rs. 30.0 lakh. Or under Rs. 50.0 lakh, for that matter.