Rumour: Tata Motors Give 1.5L Turbo Petrol Approval For Future Offerings
According to a new report, Tata Motors are considering the 1.5L turbo petrol engine for their bigger cars. Owing to the rough past two years, Tata Motors had decided not to develop petrol engines and invest the funds in their EV business. However, the sales of Tata Motors are growing rapidly and even surpassed Hyundai to become the second best-seller in December 2021. Tata Motors are now considering making a 4-cylinder, 1.5L turbo petrol engine to offer petrol engine options in the C and D segment cars. Rumours suggest that this engine could produce about 160PS of power and may come with an automatic gearbox as well.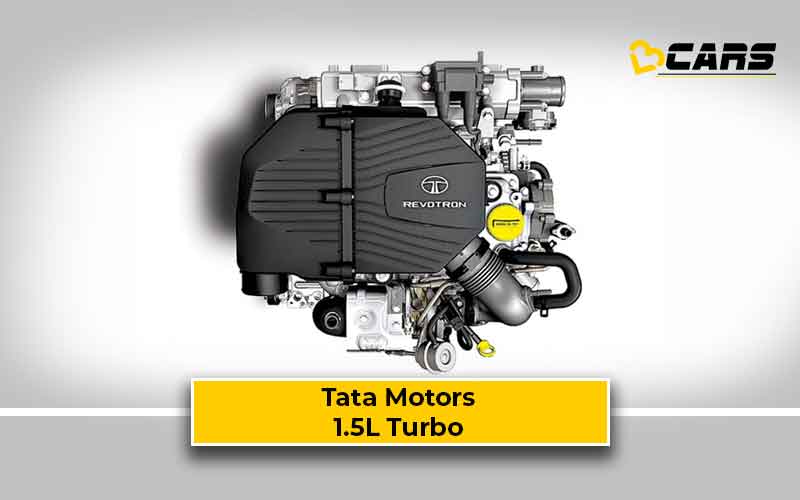 Since 2018, the Indian automotive industry has had a roller coaster ride. The sales dipped even further with the pandemic. All of this meant Tata Motors had to reduce their capital expenditure. A large slice of the investment went to the EV business. Just a few weeks ago, Tata Motors announced a new EV arm called TPEML for their EV business. As they have secured a healthy round of funding for the new company from external and internal sources, it puts some relief on the passenger vehicle business as it's no longer draining the funds from the petrol/diesel divisions.
The new 1.5L petrol turbo engine may power the Harrier and Safari. Both SUVs were recently spotted on the test, allegedly with the new petrol engine. Tata Motors currently do not have a strong petrol engine portfolio. The normal 1.2L petrol engine has good drivability but is underwhelming in terms of refinement and finesse. Moreover, this engine doesn't have a premium automatic transmission option.
We have high hopes from Tata Motors and we expect the 1.5L petrol engine to establish them as makers of smooth and punchy petrol engines. The 1.5L turbo petrol engine could be the highlight of the upcoming C-segment SUV from Tata Motors to rival the Hyundai Creta and Kia Seltos. The market has seen a huge growth in demand for petrol cars in the recent years and a turbo petrol engine in a Tata Motors SUV should help the carmaker solidify their position in the C-segment.