Tata Harrier Dark Edition Launched In India
Tata has launched Harrier Dark Edition in India. It is based on the top XZ variant of the Harrier and is priced at Rs 16.76 lakh (ex-showroom, Delhi). That makes it around Rs 20,000 more expensive than the regular Harrier XZ. Tata also offers a dual-tone Harrier, which is priced at par with the Dark Edition.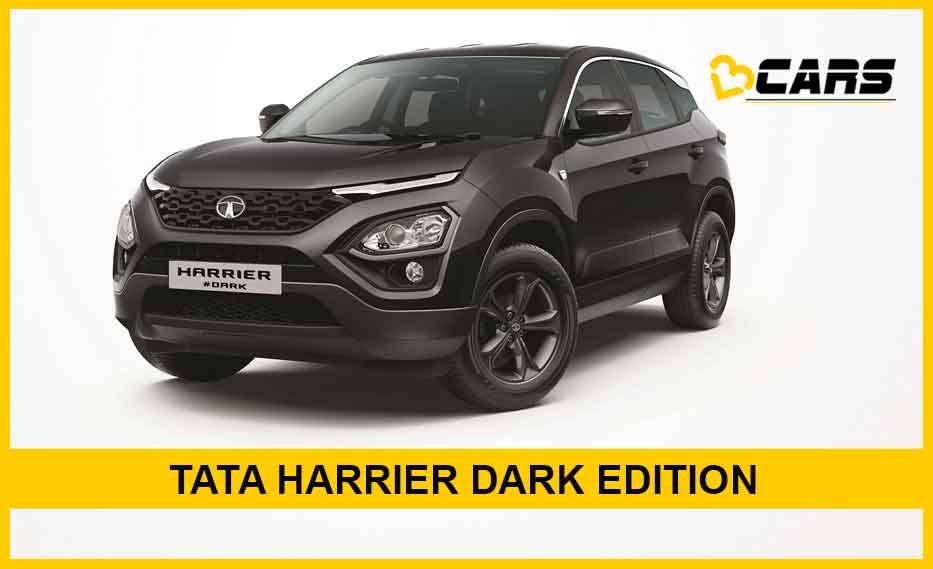 What extra do you get in the Harrier Dark Edition over regular Harrier XZ?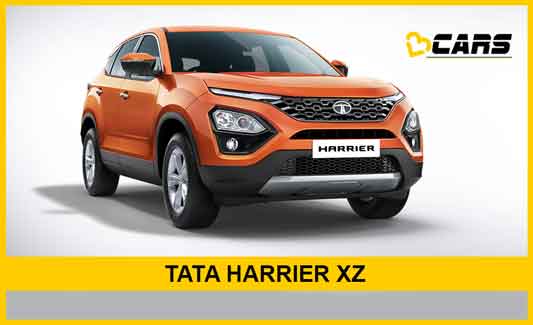 Black exterior colour: The Harrier's regular XZ variant is available with 5 monotone exterior colour options: bronze, gold, white, grey and silver. Black exterior colour is available only on the Harrier Dark Edition.
Black front skid plate: The front skid plate in the Harrier Dark Edition is done in black and not in grey colour, like in the Harrier XZ.
Black exhaust surround and rear bumper panel: The exhaust surround and a rear bumper panel, which is grey coloured in the Harrier XZ, is done in black in the Dark Edition.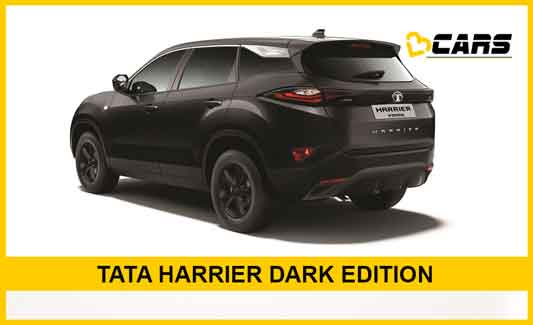 Body-coloured door handles: While the Harrier XZ is available with chrome door handles, the Dark Edition is available with black door handles.
17-inch Blackstone alloy wheels: Harrier XZ gets the same alloy wheels, but in grey colour.
Black leather upholstery: The Harrier XZ gets brown upholstery.
Blackstone matrix dashboard: Wooden finish on the dashboard is replaced by blackstone matrix theme.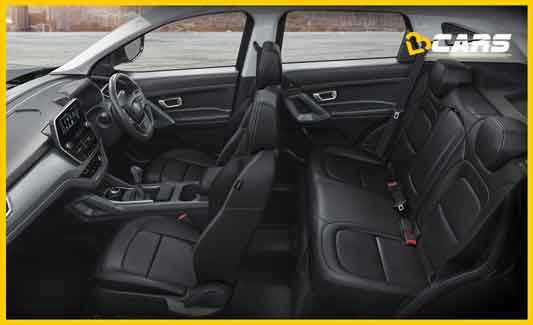 Gunmetal grey chrome pack: The silver finish on the dashboard, front centre control, steering and on the doors is replaced with gunmetal grey (darker) chrome.
Black interior theme: Brown-coloured inserts on the front centre console and doors is replaced with black-coloured inserts.


 

Should you buy Harrier Dark Edition over Harrier XZ?

Of course, you should, if you're planning to buy the Harrier XZ. Spending an extra Rs 20,000 to stand out from the crowd (of other Harrier models) is not too expensive and is worth the money. However, this model is only for those who don't mind buying a black vehicle, as it takes some extra effort to maintain a black-coloured car since even minor scratches stand out on black colour. Those who like to be seated in a brown themed cabin would also like to settle for the Harrier XZ only. Buyers should note that there is no difference in terms of features in Harrier XZ and Harrier Dark Edition. Those who'd like to opt for a sunroof can get it installed from Tata separately at a cost of around Rs 1 lakh. More details regarding the sunroof are here