Tata Motors Hydrogen (FCV, HCE) Launch Strategy - Opinion | V3Cars
In this article, I'll express my opinion on how serious Tata Motors are about bringing hydrogen vehicles (trucks, buses, SUVs and cars) to the market. I'll also explain their strategy for bringing electric vehicles to the market and becoming the market leader. Then we'll look at how they can use the same playbook to gain an upper hand in the hydrogen vehicle market in India (with some help from the government).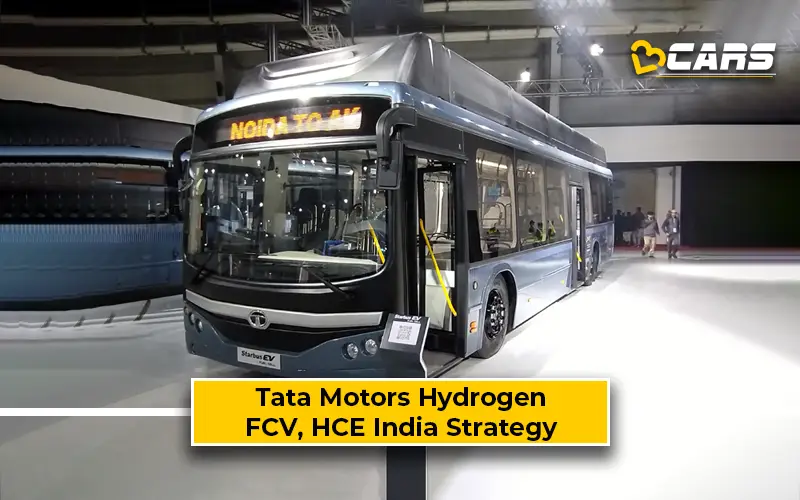 Tata Motors' Auto Expo 2023 pavilion and some of their announcements give us a hint at their commitment to diversifying their clean energy propulsion options beyond electric vehicles.
Seriousness
During the reveal of their first-ever hydrogen fuel-cell vehicle (FCV) prototype, they announced that they have already secured an order for the first batch. It confirms that they are the first automaker in India to have found a customer in the B2B market for their hydrogen FCV during the development phase.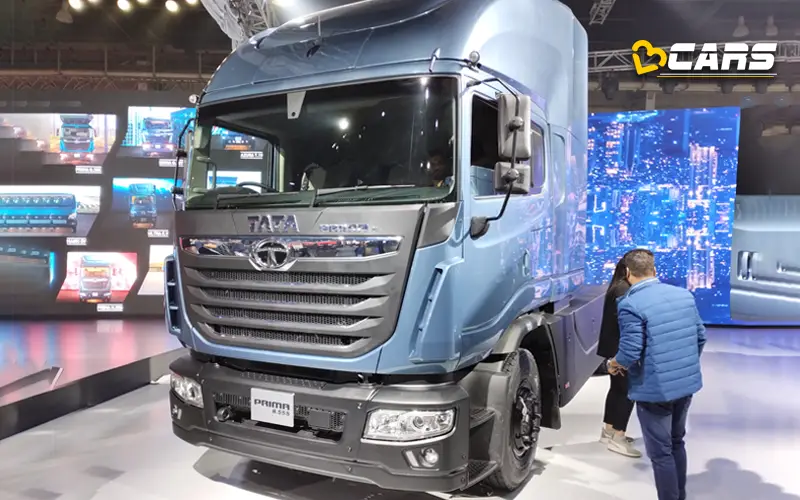 Also Read: Auto Expo 2023 - Tata Motors Hydrogen FCV Truck, Bus Revealed
Auto Expo 2023 - Tata Motors Reveal Hydrogen Combustion Engine (HCE) Truck
Hydrogen FCV Rivals
For comparison, Toyota sell the Mirai in some international markets while Hyundai have the Nexo. They brought their respective fuel cell cars to the previous auto expo in 2020, which was 3 years ago. In these 3 years, their cars haven't progressed in their lifecycle and still look the same. This suggests that their FCVs aren't bringing in enough cash to justify the timely upgrade.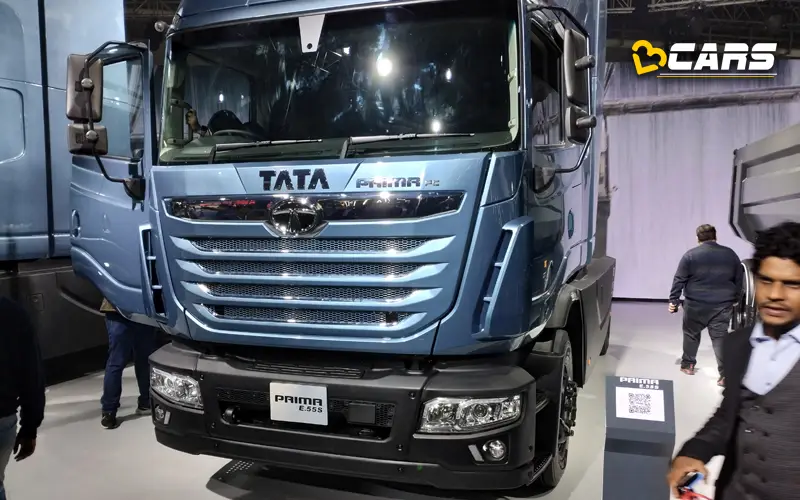 On the other hand, we have Tata Motors and they managed to find a customer during the development phase itself, which is a remarkable achievement. Hyundai and Toyota may have superior technology and higher refinement in their product as they have had an FCV on sale for a fairly long time. But, the business that manages to bring the change is one that manages to bring in the sales numbers. Tata Motors have proven that on the day of reveal that they are the first to find a customer for their Hydrogen FCV in India.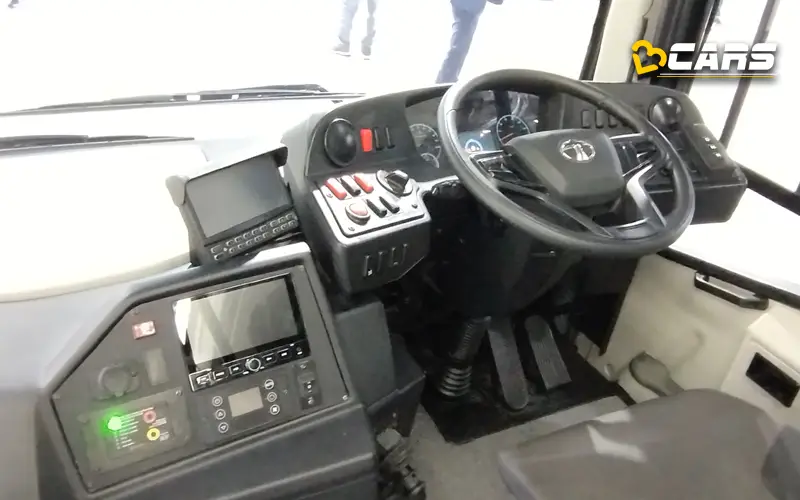 Proven Strategy In Execution
Tata Motors have a proven track record of securing government contracts for their new technology. If you remember, the first batch of Tigor EV was for the government's energy wing EESL.
Source: First batch of Tata Tigor EVs for government's all-electric fleet rolled out
Note: Check your car's fuel cost with Fuel Cost Calculator in India
This approach helped Tata fund and continue the development of their EV technology until it was ready for potential customers to experience it through the Blu cab services. While it was available to the general public, a large chunk of orders were coming from Blu, which helped them further refine their EV tech.
Eventually, Tata bet big on the Nexon brand and launched it in the form of Nexon EV and its sales numbers didn't disappoint. Tata Motors emerged as the biggest player in the passenger EV market with decent profits too.
We're witnessing them run through the same playbook for the hydrogen FCVs starting with their first contract for Indian Oil, a government-run company.
Note: Check your Car EMI with our - Car Loan EMI Calculator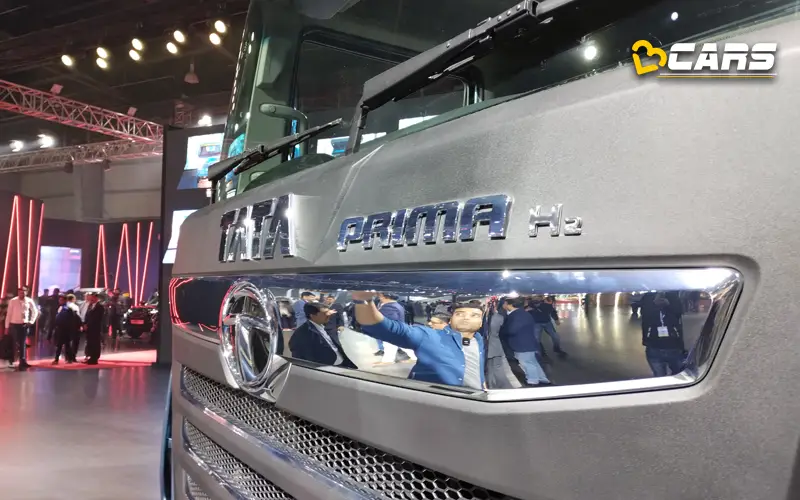 B2B Launch
In exchange, we can expect Indian Oil to invest a good amount towards production and distribution of clean hydrogen. Once we have a decent enough network of hydrogen fuel at Indian Oil pumps, we can expect Tata to leverage that and launch a far more refined lineup of trucks and buses in the market.
Tech Drain
The trucks and buses cover a lot of miles during their lifecycle. So, their initial customers will also help Tata Motors fine tune the technology before it's ready to drain into a mass market car or SUV.
And before you know it, we'll have a hydrogen fuel-cell car on the Tata showroom floor with a price tag. By this time, the hydrogen fuel network will have widened enough to make sense for early adopters to try out the new kind of vehicle.
Government Subsidies
We can't expect the hydrogen vehicles to take off without the help from the government. There's a huge incentive for the government to encourage the use of hydrogen vehicles. You can understand it in detail by going through the pros and cons of electric vehicles and hydrogen FCVs at the following links:
Also Read: Pros And Cons Of Electric Vehicles
Pros And Cons Of Hydrogen Fuel Cell Vehicles
Initially, the fuel will cost a lot as the production is limited. It can only come down if the general public starts adopting the hydrogen fuel. To encourage this behaviour, the government will have to chip in and take some of the losses in the early phases. These subsidies will have to be big enough to make the total cost of ownership (TCO) about 20% cheaper than a petrol car.
Once this kickstarts the mass adoption of hydrogen cars, the production of hydrogen will ramp up. It can even scale enough to achieve the economies of scale and bring the cost of fuel down to the subsidised levels without any subsidies. During this scaling time, the government can gradually pull the subsidies down so as to not drastically affect the TCO overnight.
Track our complete 2023 Auto Expo coverage at: Auto Expo 2023 – Latest News in Auto Show India