2023 Kia Seltos Facelift Standard Functional Features And Variant-wise Comparison
In this article, we'll take a look at the variant-wise functional features of the Kia Seltos Facelift . This will also help us examine the standard functional features and the full list of functional features of the Seltos Facelift top model. Let's start with the list of Seltos Facelift base model's functional features.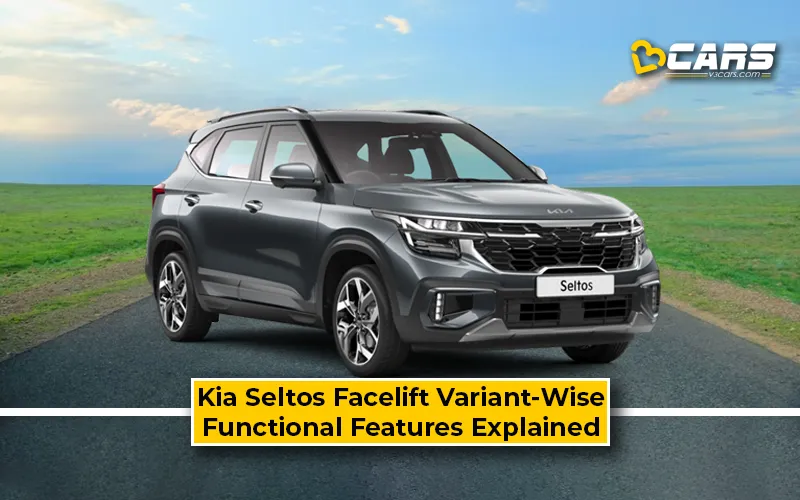 Note: To find out which variant you should buy to get the best value for money and ownership experience, you can read our Kia Seltos Facelift Petrol Variants Explained article.
Kia Seltos Facelift HTE - Base Model Functional Features
Here's a look at the standard functional features of the Seltos Facelift HTE:
Following are the functional features you may miss in this variant:
Front and rear armrests
Adjustable rear headrests
Auto AC
Power mirrors
Rear parcel tray
Steering mounted controls
Kia Seltos Facelift - Variant Wise Functional Features
Here's a look at the variant-wise functional features of the Kia Seltos Facelift:
Even in the top model of the Kia Seltos, you may miss the following features:
Power tailgate
Power passenger seat
Memory and welcome function for power driver seat
Also Read: Kia Seltos Facelift Fuel Efficiency Figures Revealed
Note: Instantly Sell Your Old Car With V3Cars Sell Used Car Platform